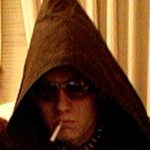 Darthroofius - Teroka
Group: Registered
Joined: December 8, 2016 11:11 pm
Professional Fucker Upper!
I have this gift of being able to build my life up to awesome heights, relapsing on meth, and then pulling the rug out from underneath myself and losing everything. I get sober, build my life to even higher heights than before and then pull the rug again. Set this cycle of repeat for the last 15-1 6yrs of my life.
Can\\\'t believe this still works
holy shit this still exists.