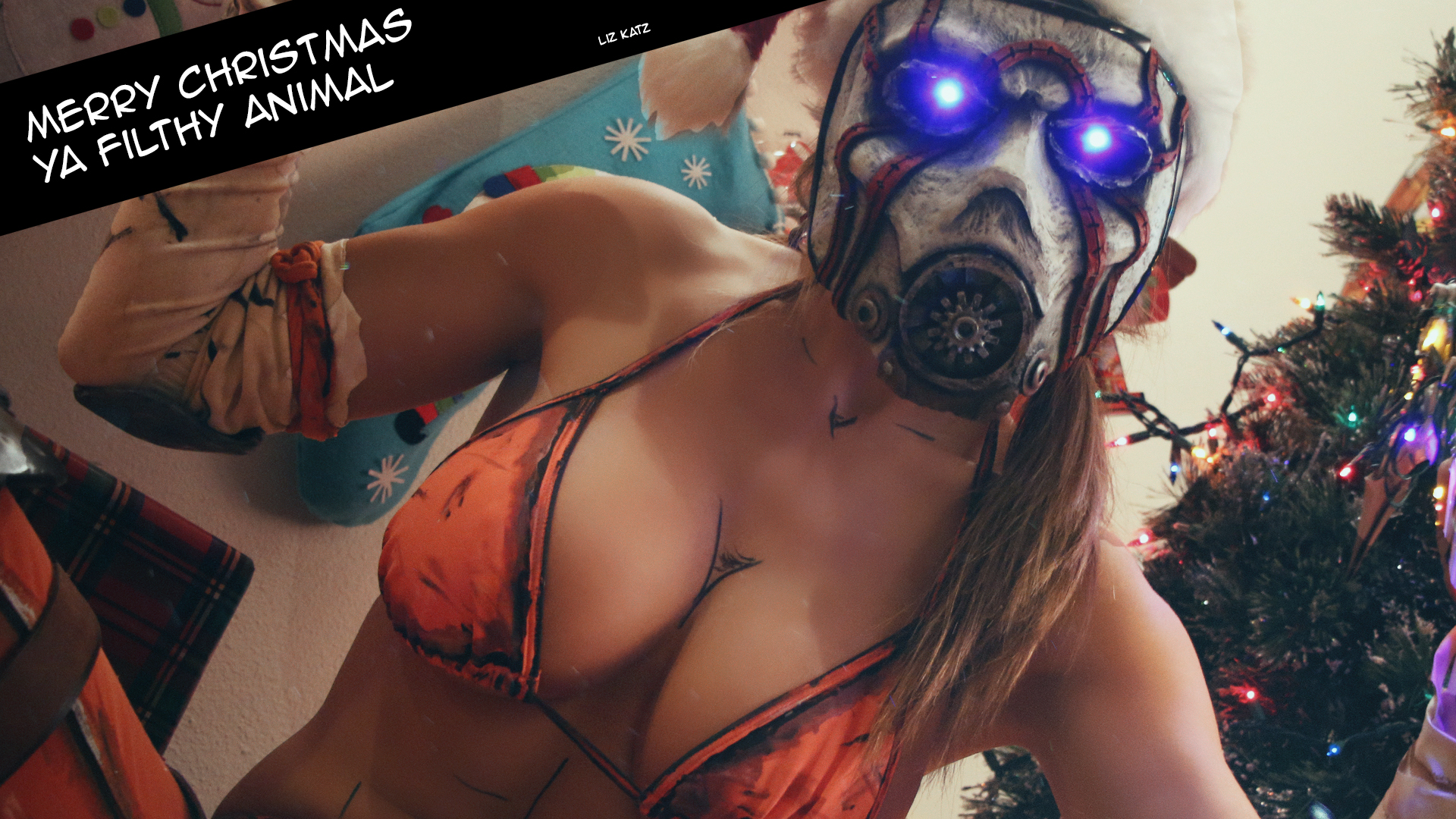 Merry Christmas Ya Filthy Animal!
For Christmas this year I gift to thee a long overdue Borderlands Psycho Cosplay shoot… But much much more Festive!!!   I did all my own makeup for this shoot and made everything for this  cosplay except for the mask (by Steven K Smith Props) and the Buzzax was a from a set I picked up at Gamestop (which I repainted and attached lights to).
The cell shading on the clothing I did using fabric medium which I mixed with acrylic paint.  I made the knee and elbow pads with Worbla/ Foam, and the shin guards with foam.  I made all of the straps with a leather pelt and painted them up with acrylic pain mixed with fabric medium to add a cartoonish look.  My arm and leg covers are made from a white stretchy fabric which I both painted with my homemade fabric paint and died using coffee (smelled amazing!).   The belt I found on amazon and repainted again with my fabric paint mix.  Glove I made by modding a driving glove.   Makeup I did myself using Kat Von D's tattoo eyeliner.
My buddy Joseph Corsentino (Time of the Faeries) came by to shoot this series of photos with me!    He wanted to really play with the ambient lighting in my house to add some more mood to our images!    I edited these images over the past few nights while I've been away… And I can't wait to share more about that too!!!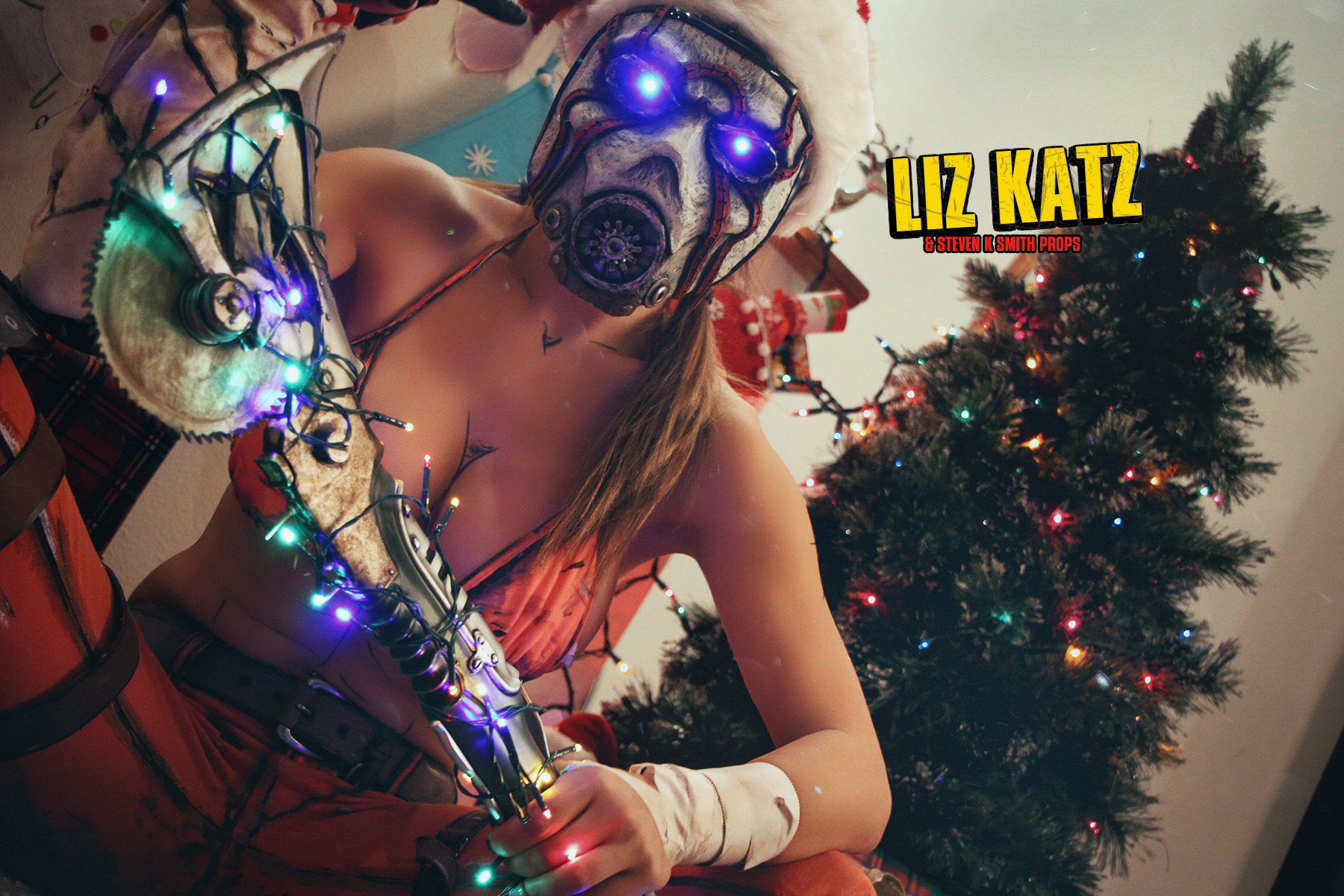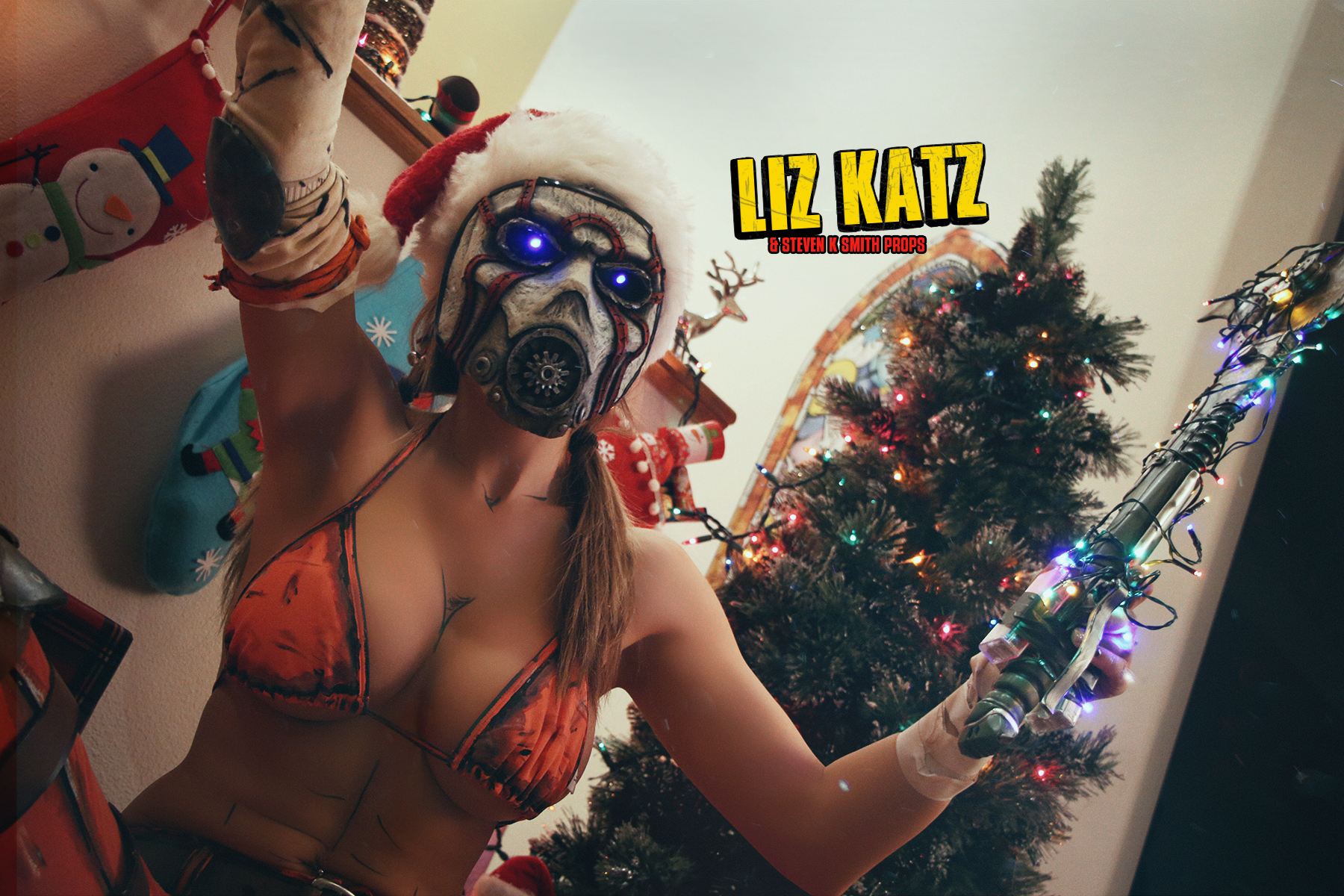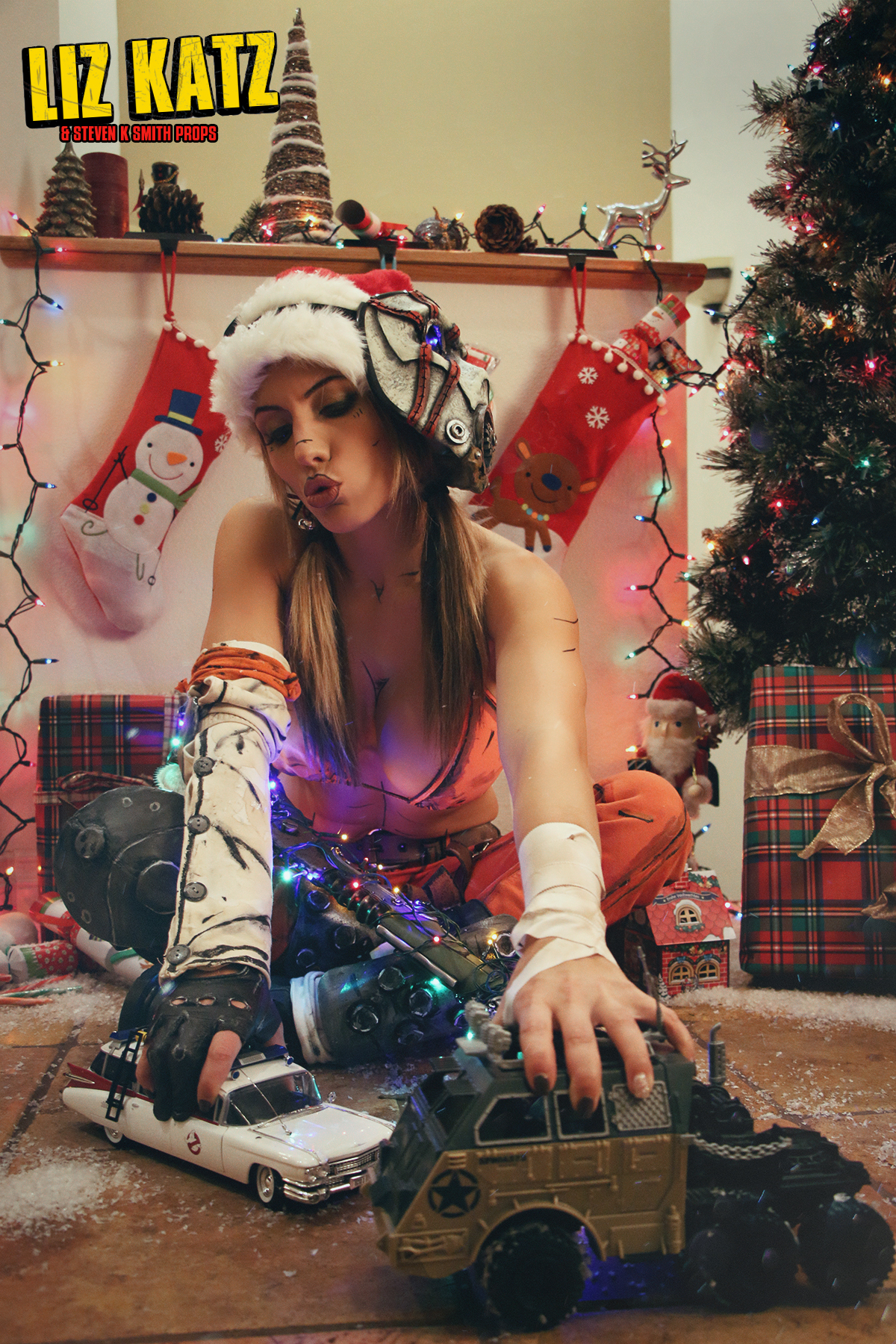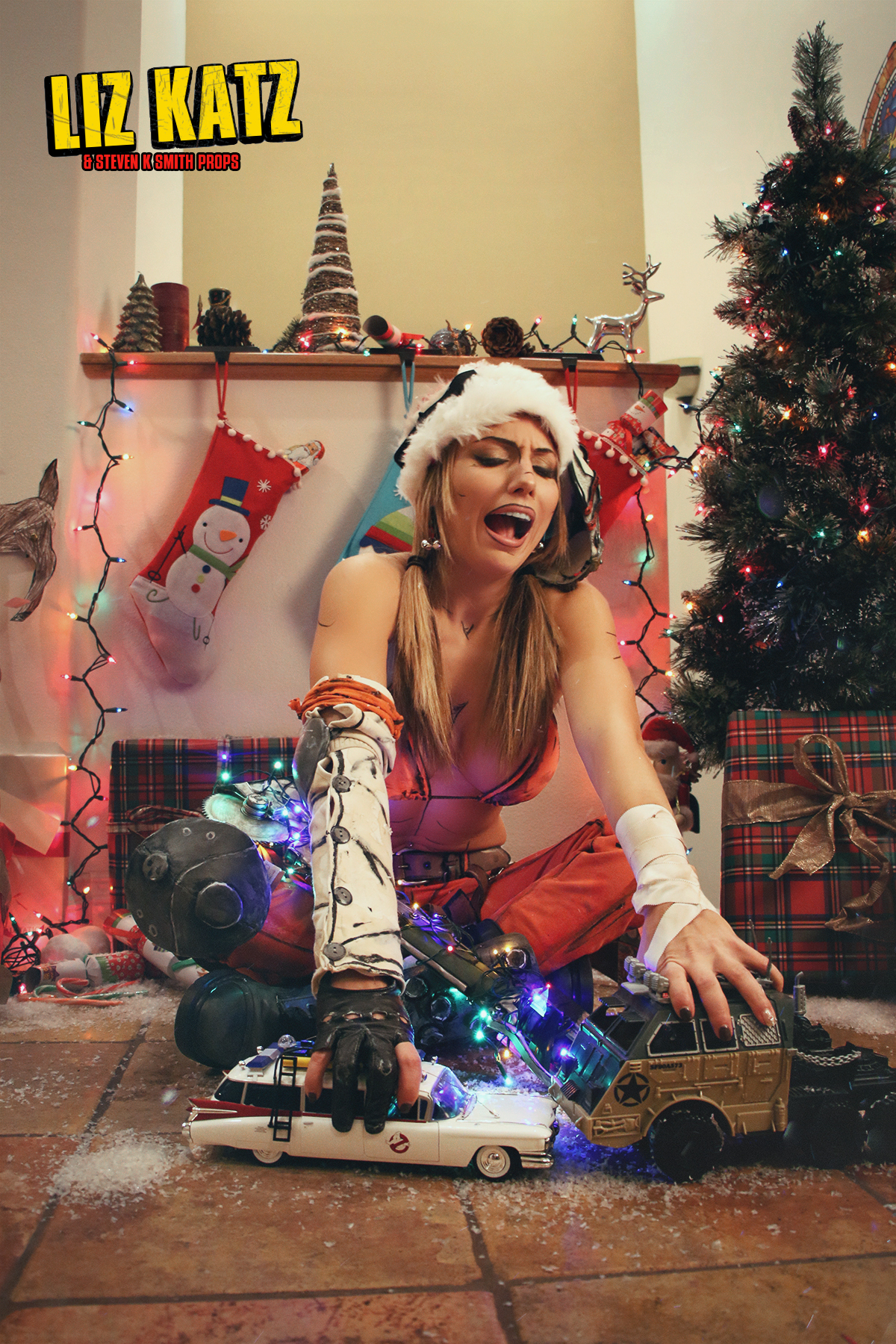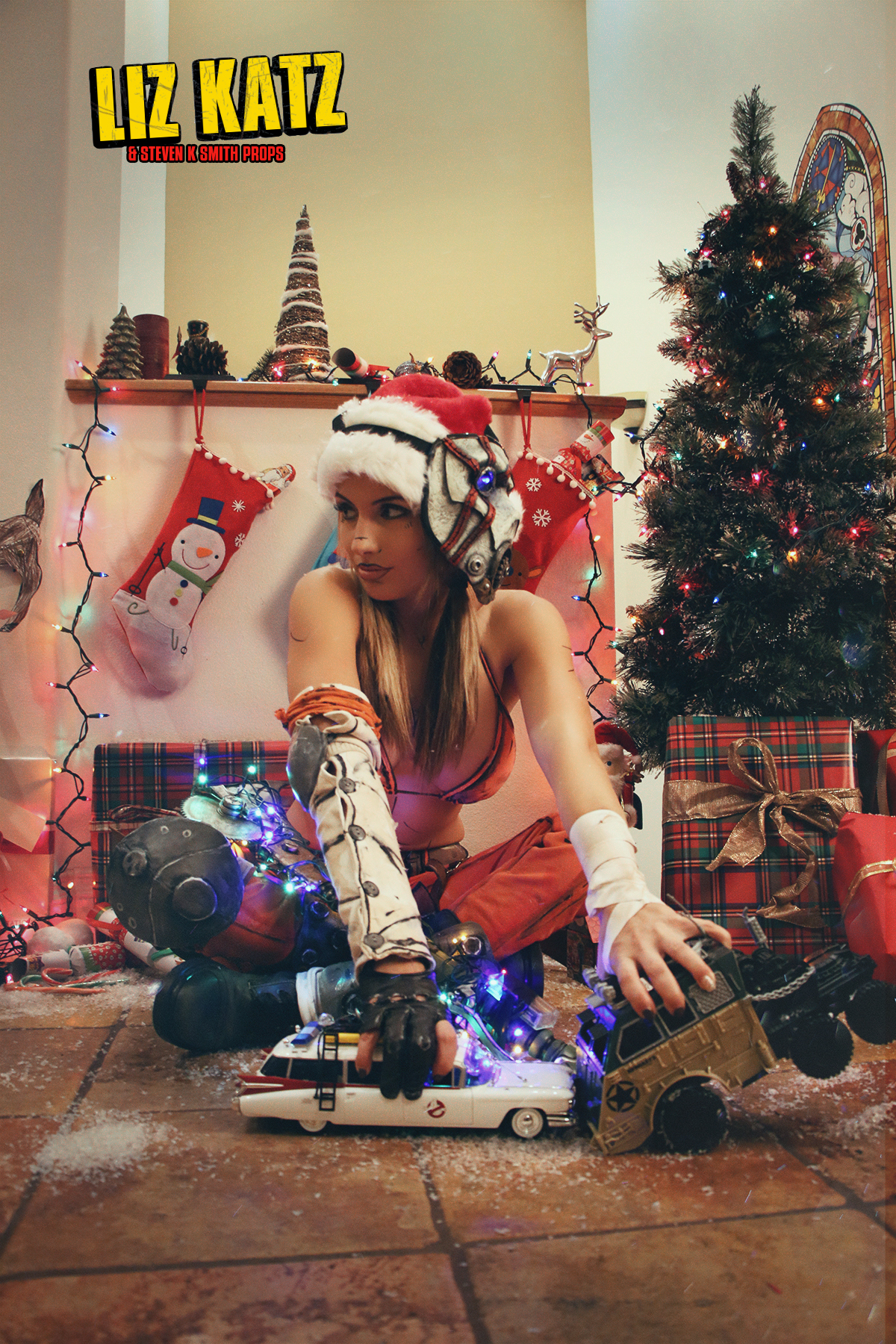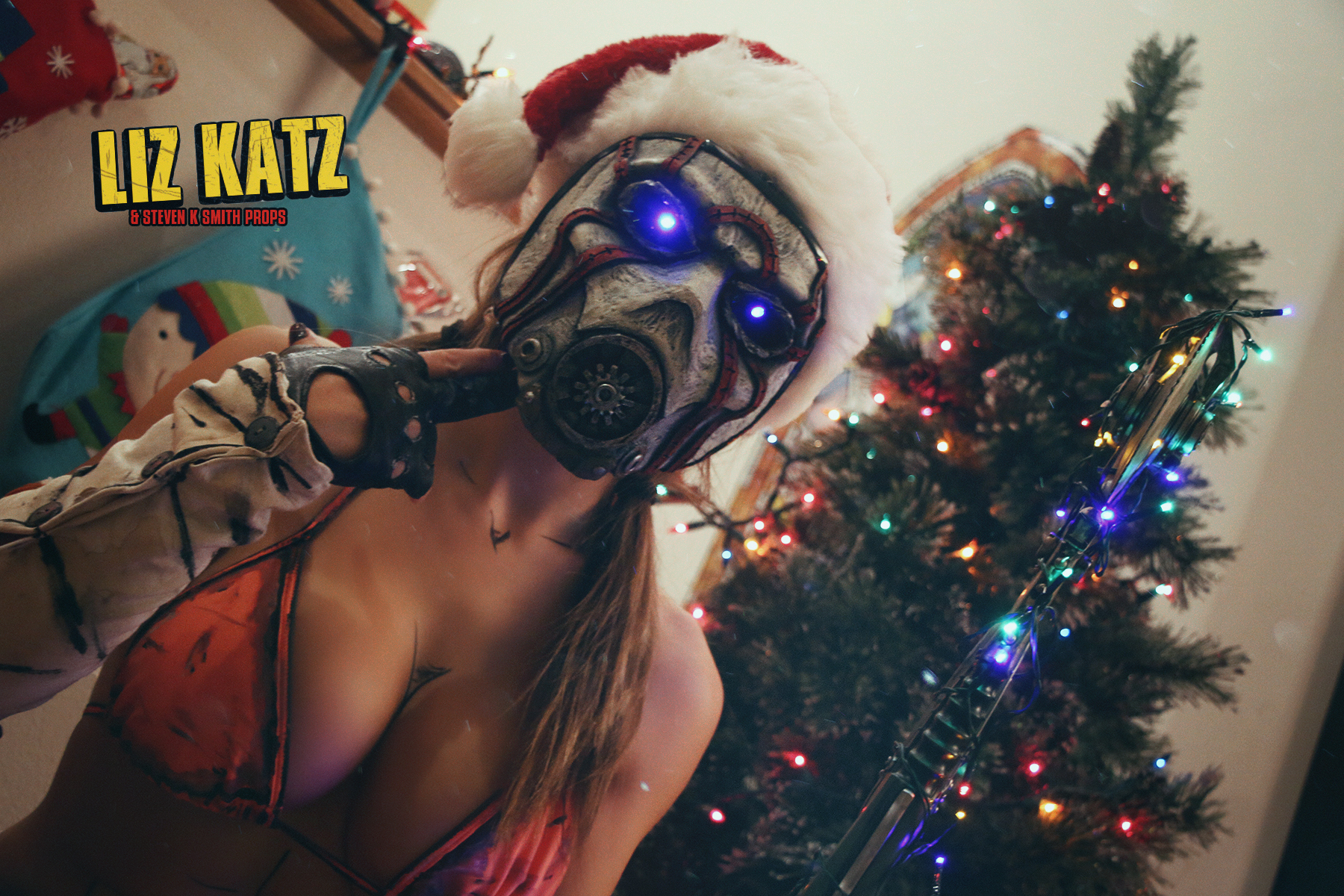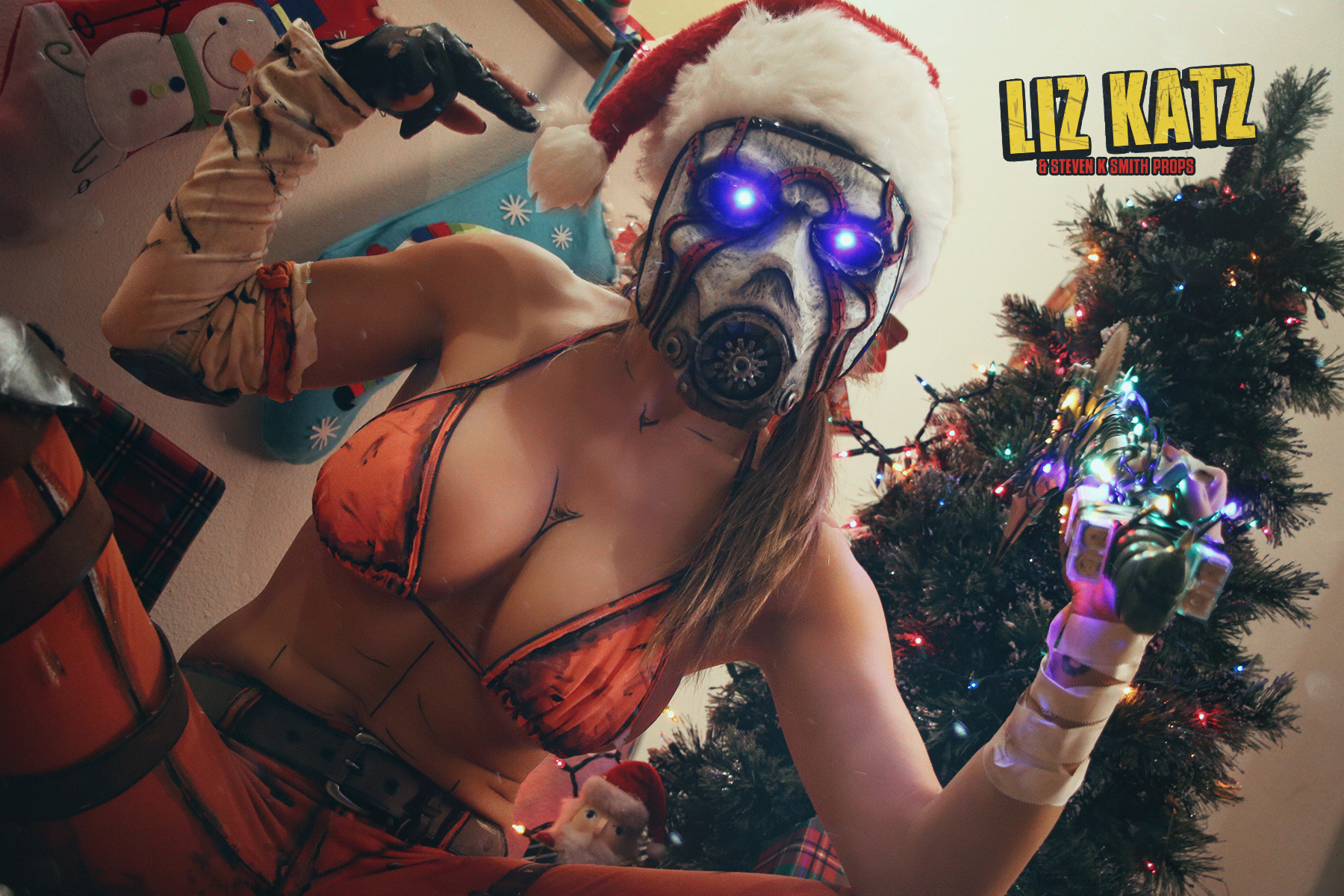 Want to See Me Topless?   Unwrap Something You really Want And Join My Members Only Section, The Gritty Kitty Club!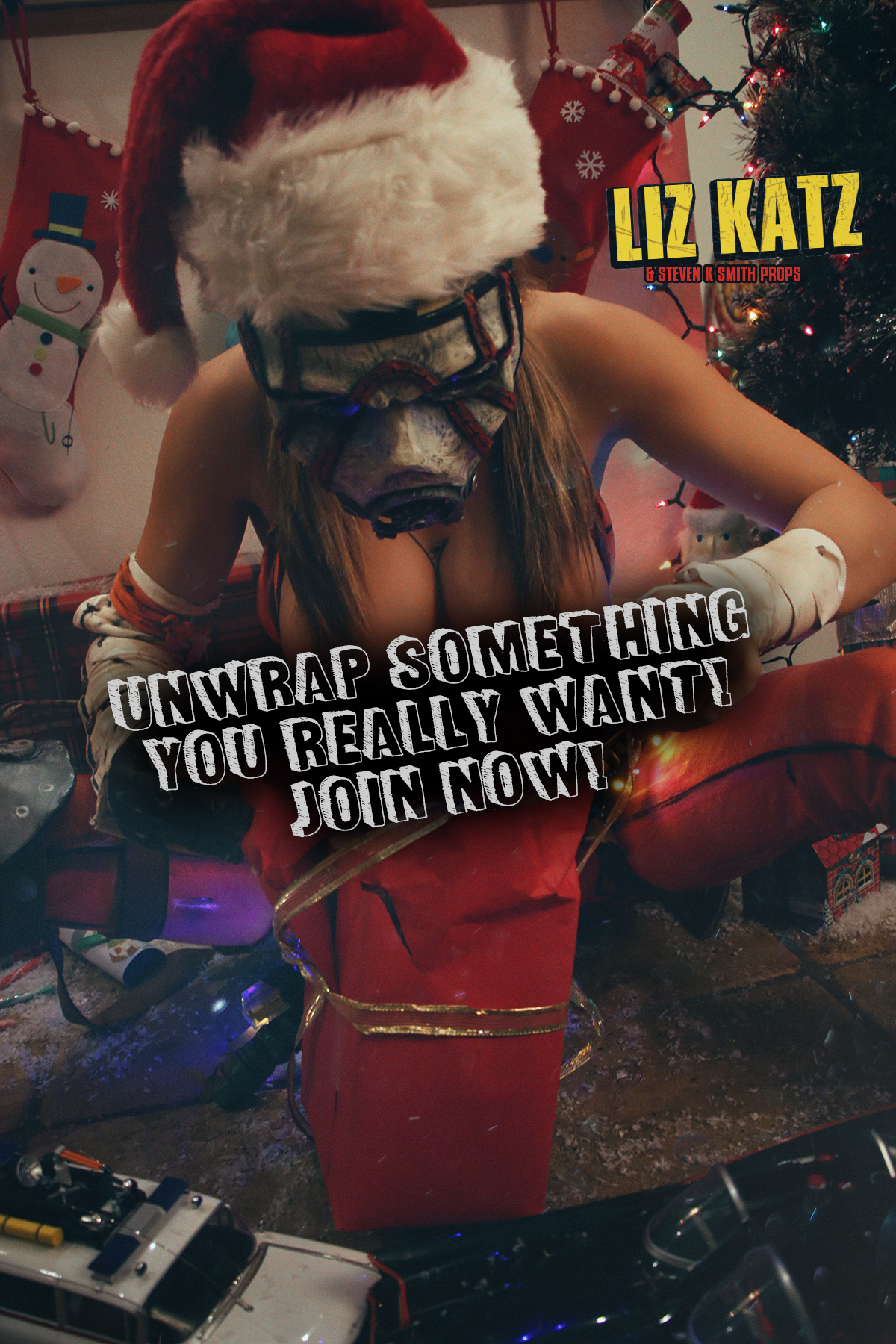 Happy Holidays my meat puppets!!!   You guys are what fuels these shoots and keeps them coming!
Want More Katz?

Join the Gritty Kitty Club!
Copyright 2016 Liz Katz | All Rights Reserved |