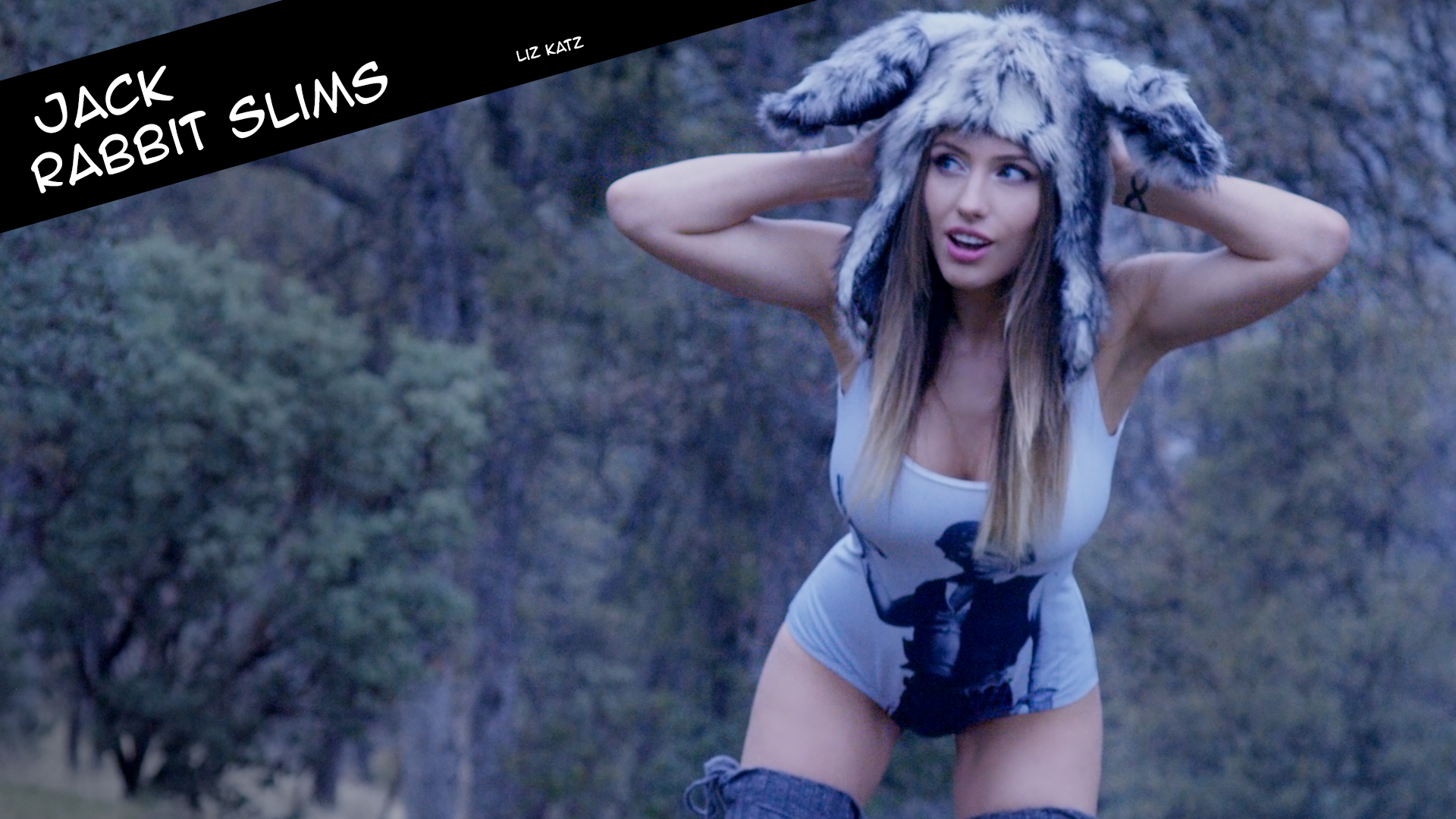 Ask Us About Our Jack Rabbit Slims $5 Shakes!
Well, This Jack Rabbit Slims shoot really doesn't have much of anything to do with he fictional  restaurant from Pulp Fiction (though I do wish it existed in real life!)   While I'm getting some new cosplays together I want to keep posting weekly shoots in between!  Because, why not?    I threw on my jack rabbit hat from  JenDeeDesigns (she has lots of fuzzy goodness!) and Han Solo body suit from Blackmilk and braved the near freezing 38 degree rain up by Yosemite.  Hope you all like the outcome!  I've also rolled out in my past few shoots moving pictures aka videos 😛 Sadly to see them you must be on a desktop computer.  If you are on a mobile device you can still see my photos but the moving pictures won't display.
– Liz Katz
---
Want More Katz?

Join the Gritty Kitty Club!
Copyright 2016 Liz Katz | All Rights Reserved |