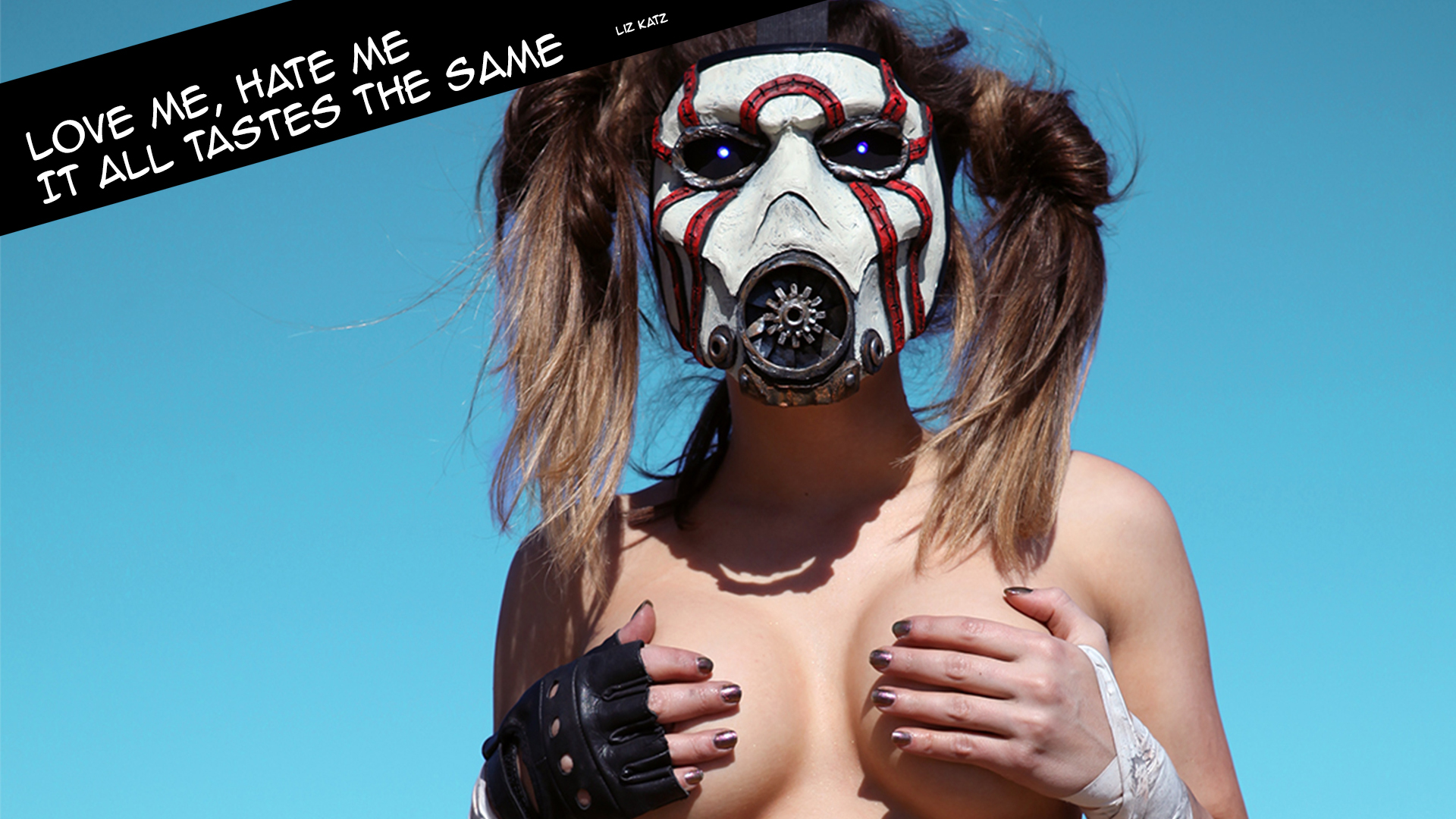 Come To Me, My Pasty Cake!!!

Liz Katz went topless for her Psycho cosplay…  because psychos don't wear shirts.   Who says Psycho's can't be ladies?  Just admire from a distance and don't get to close or she may try and rip your face off.   A huge thank you to Steven K Smith Props for lending me the psycho mask for this shoot!   If you are ever in the market for a psycho mask of your own his are the very best you could get!  (yes, the eyes even light up).  Shooting this was a bit of a challenge as my boyfriend came up with the location.  I asked Sam if I should bring sneakers for a hike to the location (he said no).   Well, as it turned out I should have as we crawled our way up a cliff to get to the spot.   To one side was a tumble back down to where our car was parked.  To the other was a sharp drop to our death and other ledges.   I was wearing a rather old and unsteady pair of Demonia boots with work heels.   I think I'll always be bringing hiking shoes from now on.  You know… to minimize the whole plunging to my death thing.   I took quite a bit of time doing post work on these to get the colors of my surroundings to match those in Borderlands.   I'm pretty happy with the outcome!   I hope you all enjoy my Psycho cosplay photos as much as I did!
---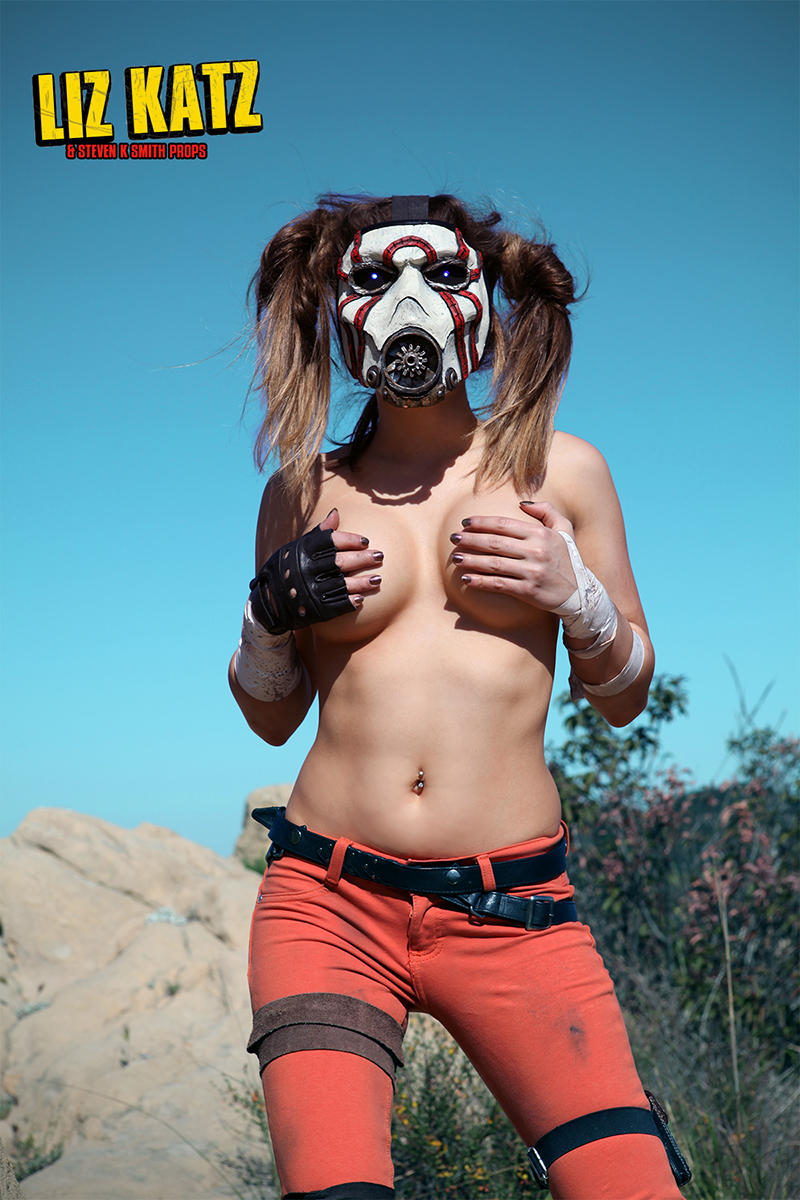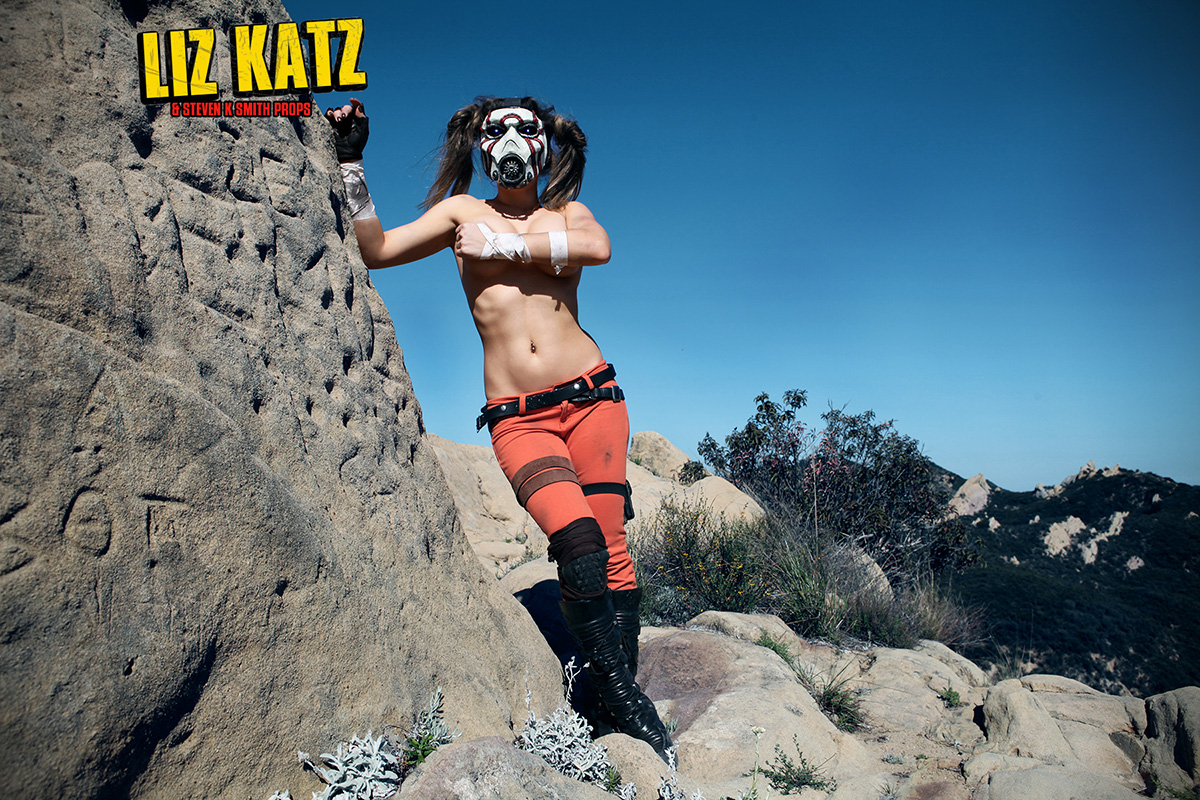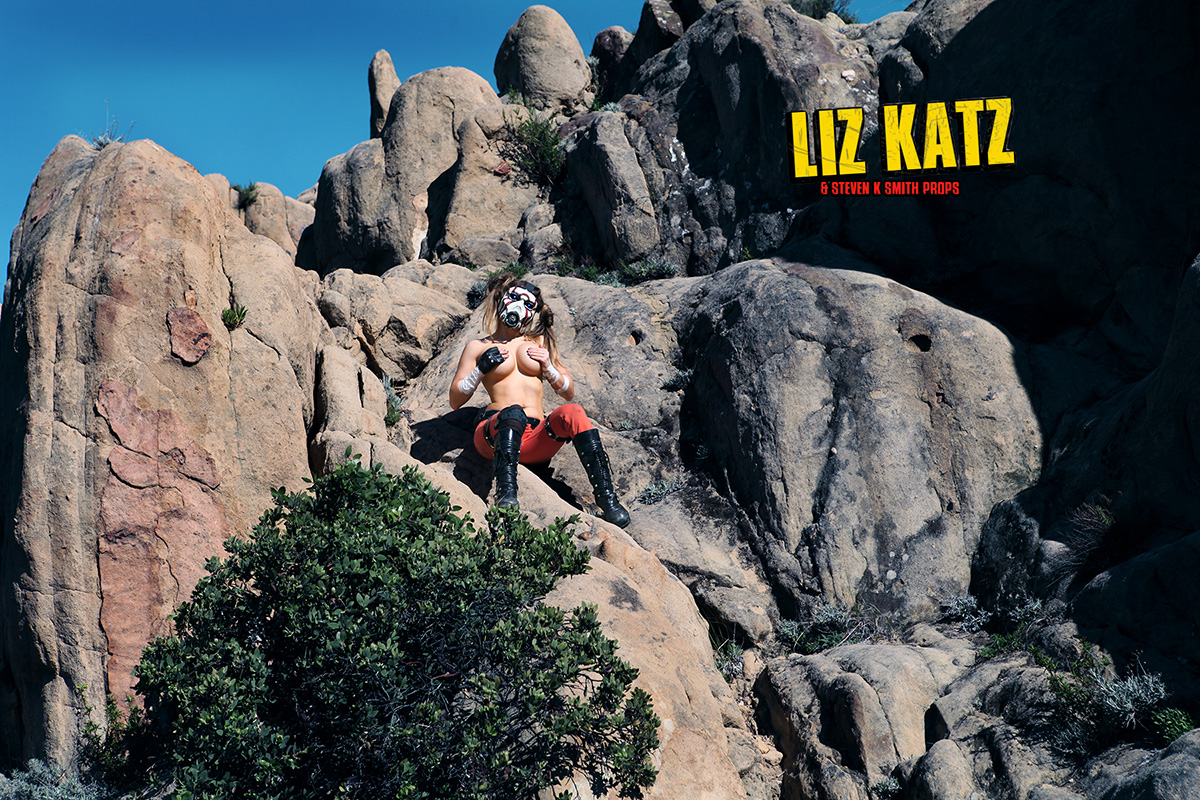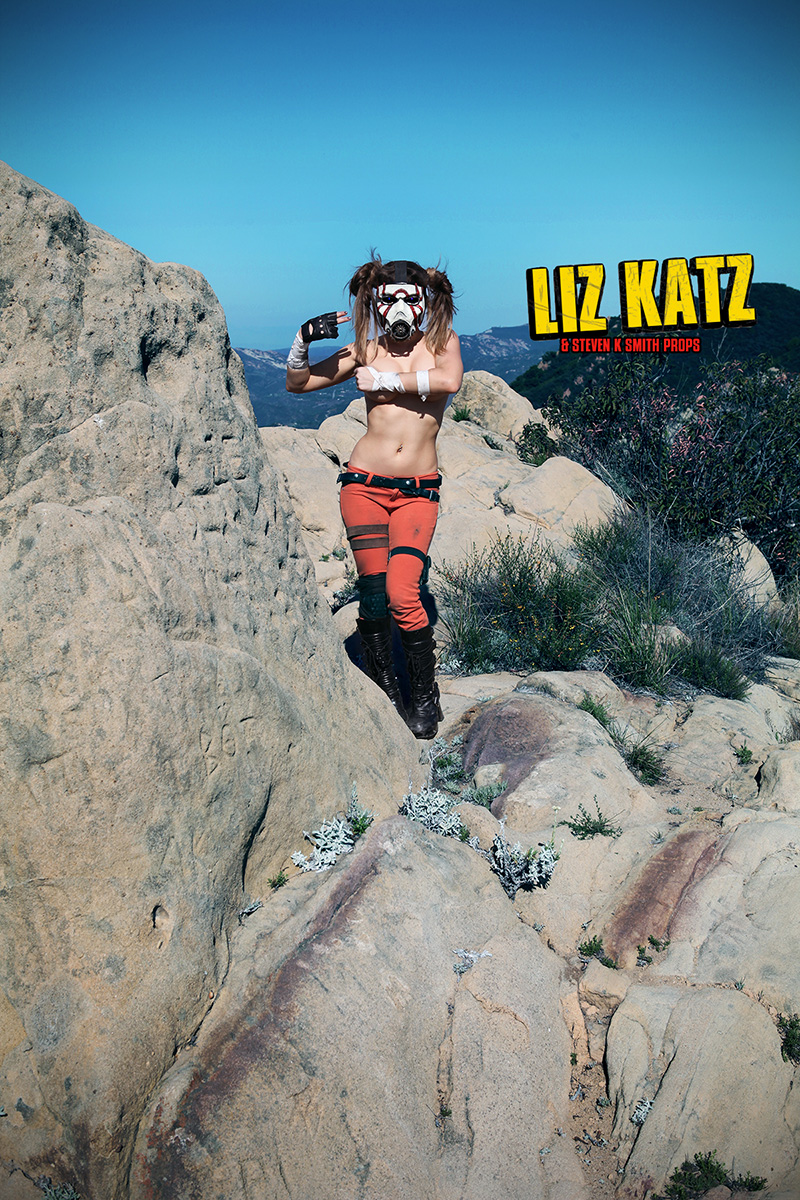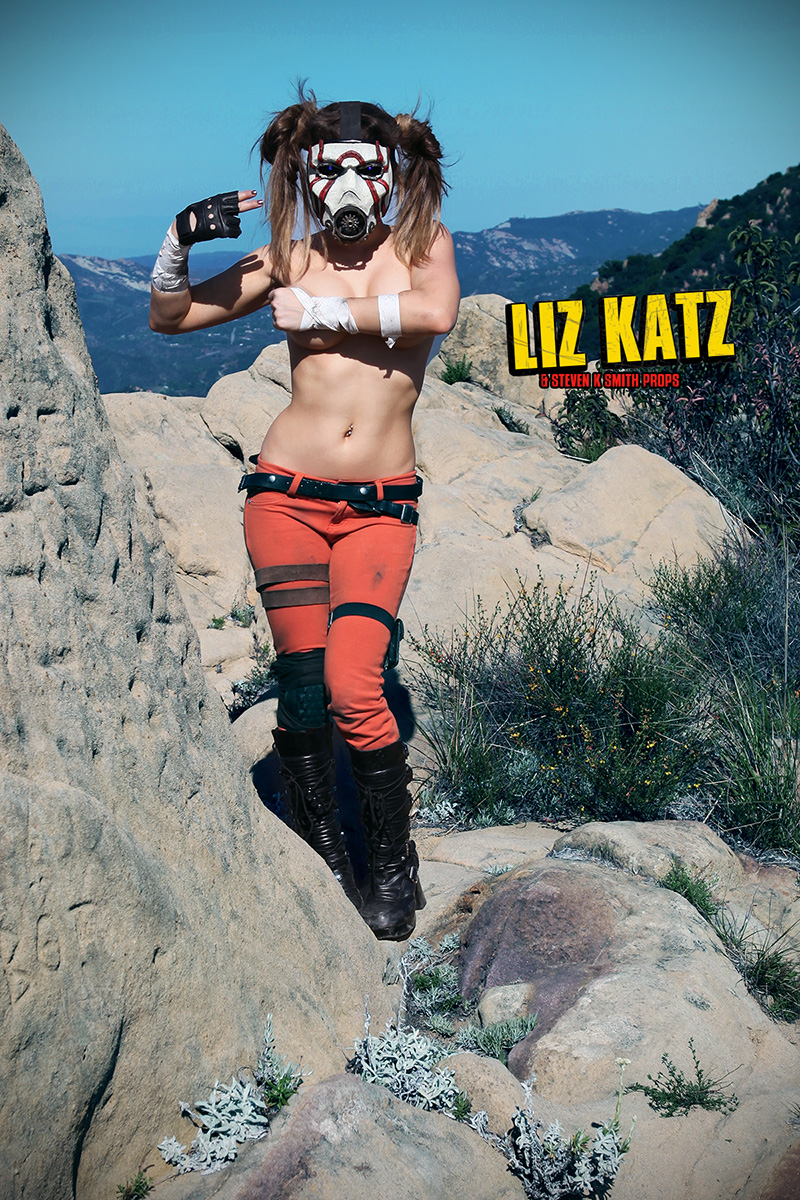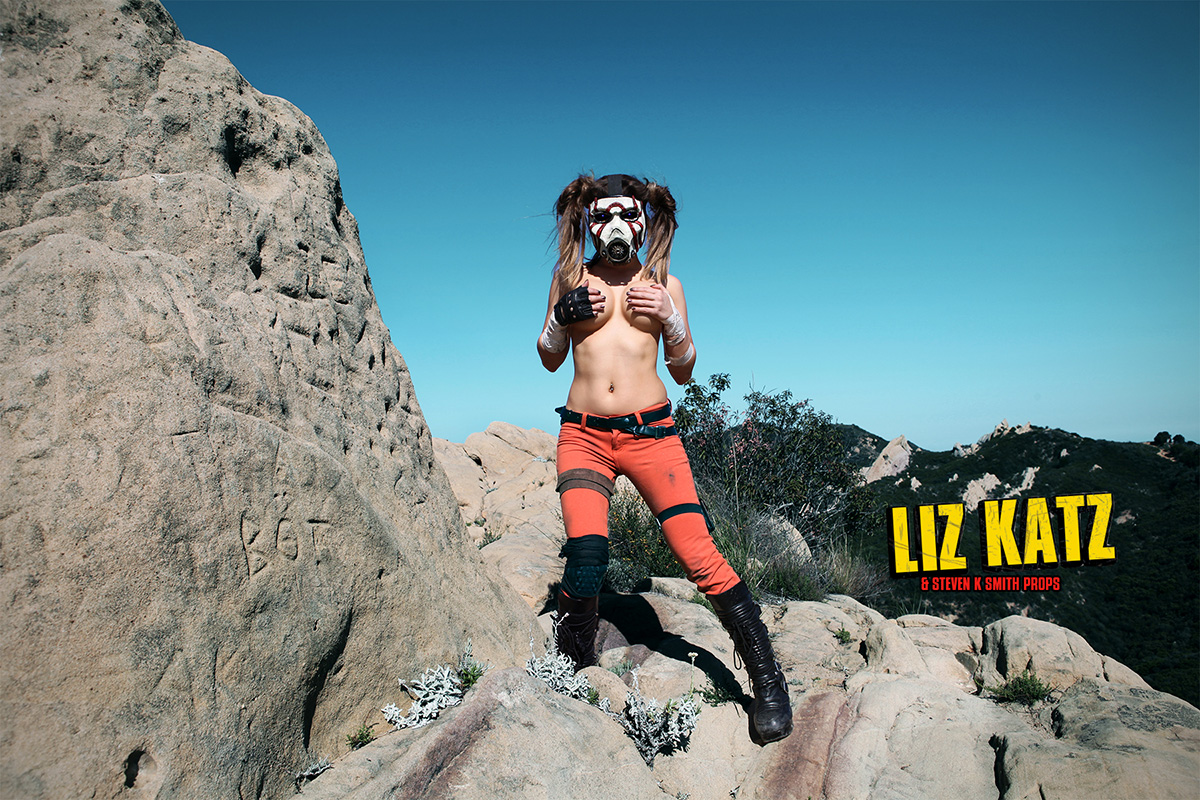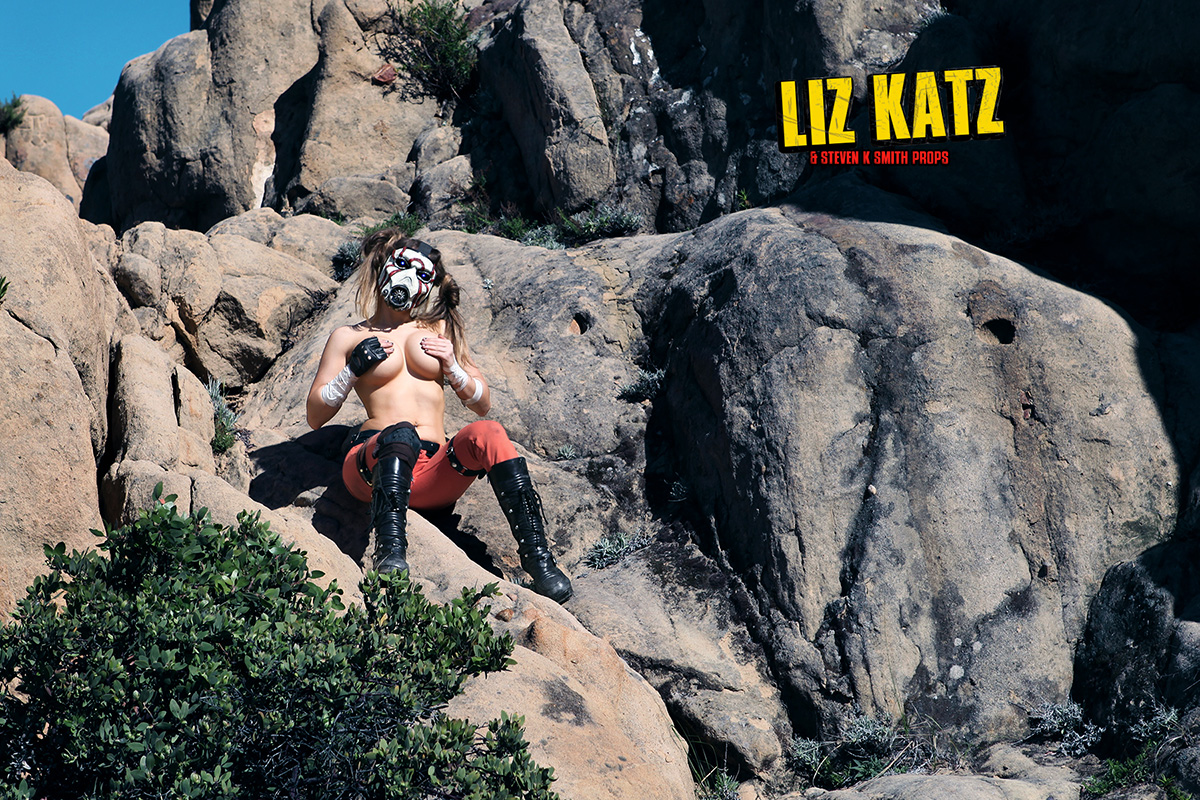 Want More Katz?

Join the Gritty Kitty Club!
Copyright 2016 Liz Katz | All Rights Reserved |