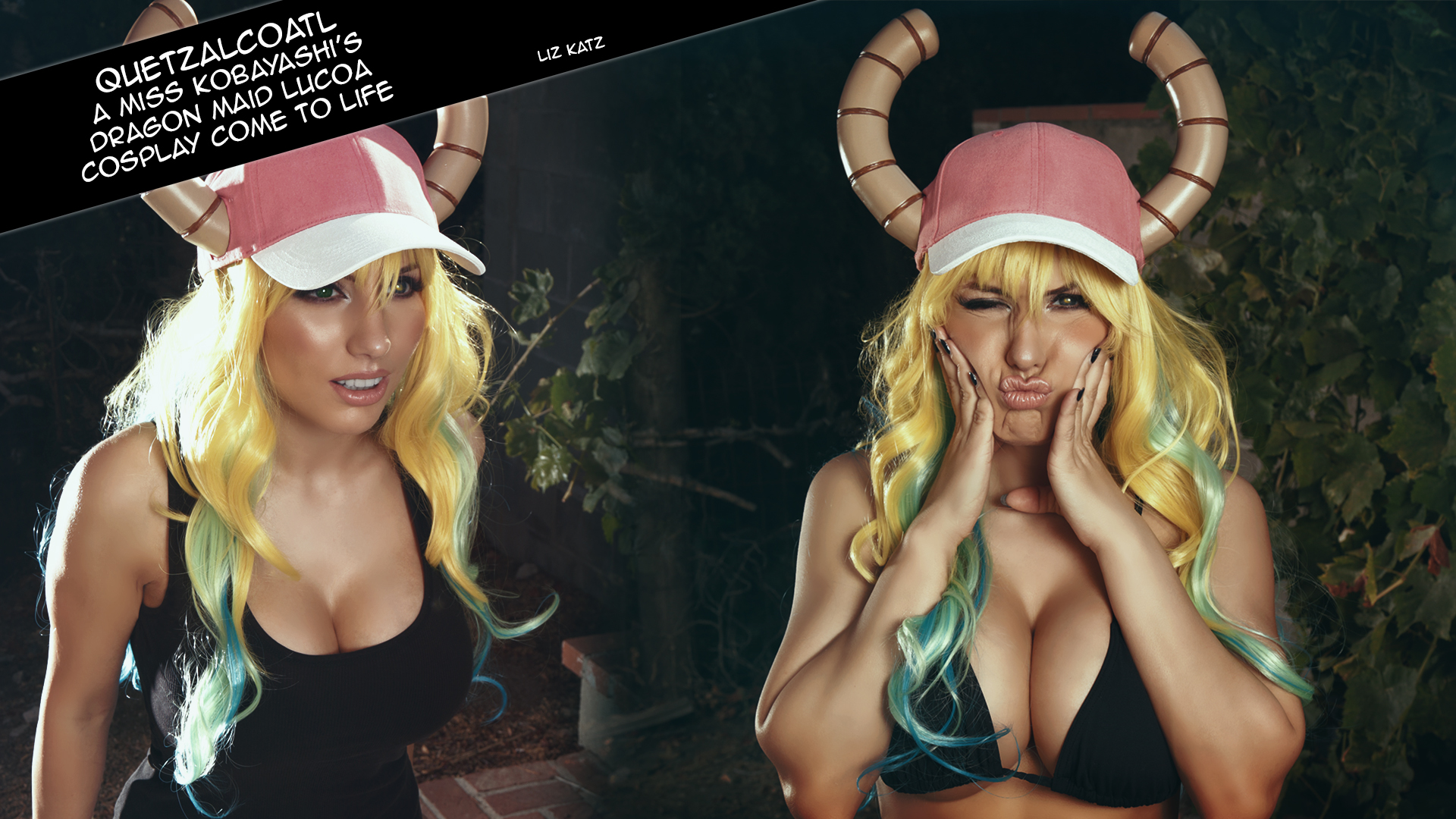 Pour the Cursed Wine and Cut the Cheese! – Lucoa Cosplay
Due To The Absurd Amount Of Images from this Shoot This Page May Take Longer than Usual for all the Images to Load.
As I told GKC club members before; "I am a HUUUUGGGEEE fan of Miss Kobayashi's Dragon Maid!   I've read the first 4 Mangas thus far but actually haven't seen the anime yet.   (The manga is hysterical!  I can't help but feel the anime may fall short)  ahem… anyway, I just HAD to do a quick half arsed Quetzalcoatl (Lucoa) cosplay while I was working on some bigger projects.   I found the horns on Etsy from Soda Props.  I had to put a pretty extreme look on these images because the lighting in my backyard was poop and whatever settings the camera was on just looked eh…  So I made them less-eh!"    I'll be back to write some more about this shoot later… I've been up editing all night and need to catch a few winks before I start my day.
What do you guys think about my on the fly Miss Kobayahsi Lucoa cosplay shoot?   Leave a comment and let me know!    Want to share any images on this page?   Feel free!   Just be sure to credit and link my social networks and website.
---
Want More Katz?

Join the Gritty Kitty Club!
Copyright 2016 Liz Katz | All Rights Reserved |