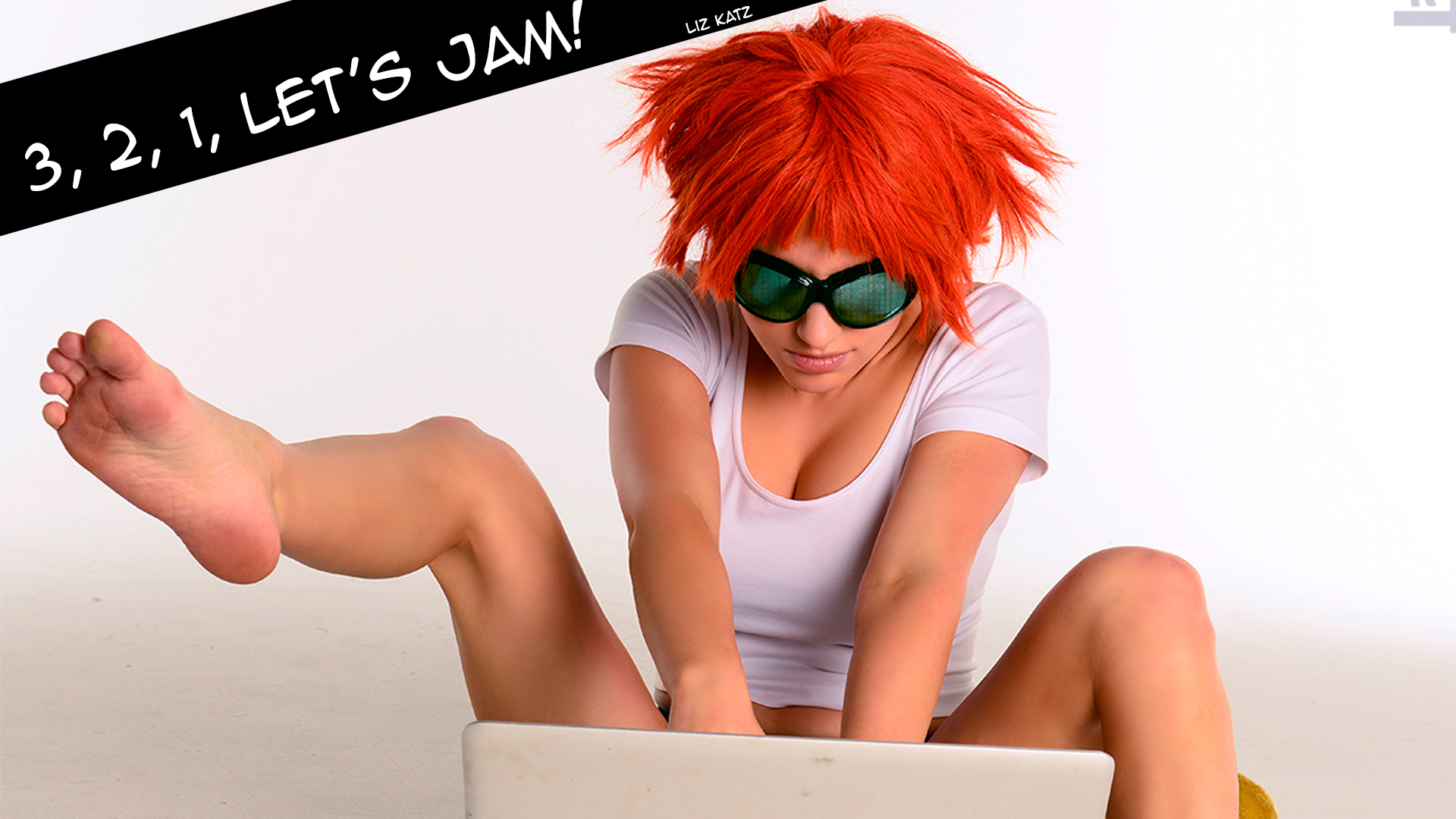 Cowboy Bebop has long been my favorite anime.    I know a lot of busty gals like to cosplay as Faye Valentine, but not I.   Edward has always been one of my favorite characters.   She's different, she's loopy, and she's fun!  So of course I chose to do a Radical Edward cosplay!
The clothing portion of this cosplay was easy, the wig… not so much.   I had a wig I previously had planned t use for a Misty cosplay that just never looked right.   So I took some scissors and snipped away until I got what looked to me like Radical Edwards wild locks.  The wig was also far to light so I used a few shades of hair chalks to get the vibrant orange end result.   I quickly learned that hair chalk (though less messy than spray hair dyes) was plenty messy while it was setting.  I was very scared that it would rub off on my white shirt.  Thankfully it did not (phew!)  My "net diving" goggles where an extra pair of goggles I had lying around that I altered digitally (I considered putting a film on it to have the pattern on them in "real life" but I was short on time.   This was an extremely fun shoot to do!  A big thank you to Danny Calderon for getting these shots of my Radical Edward cosplay!
---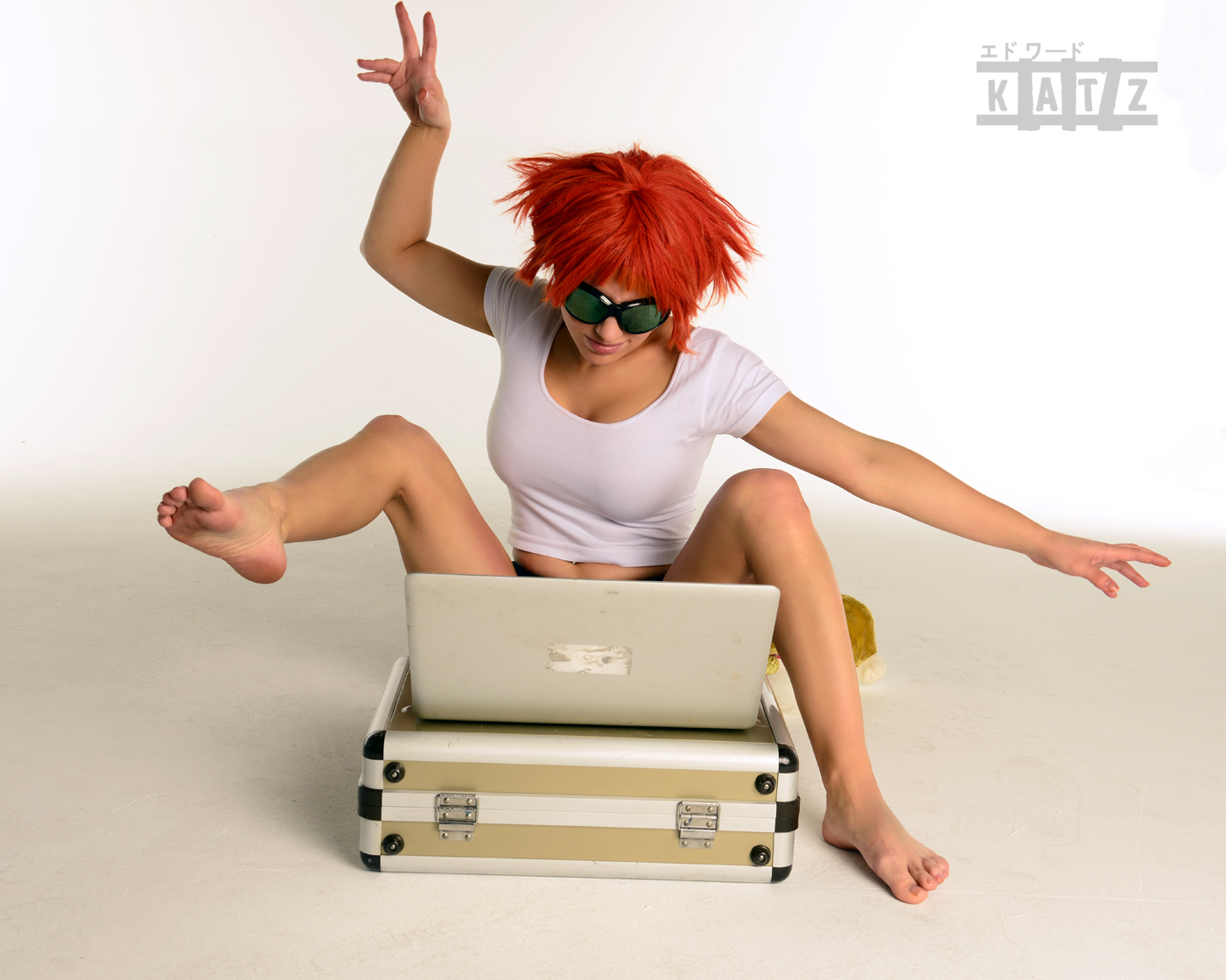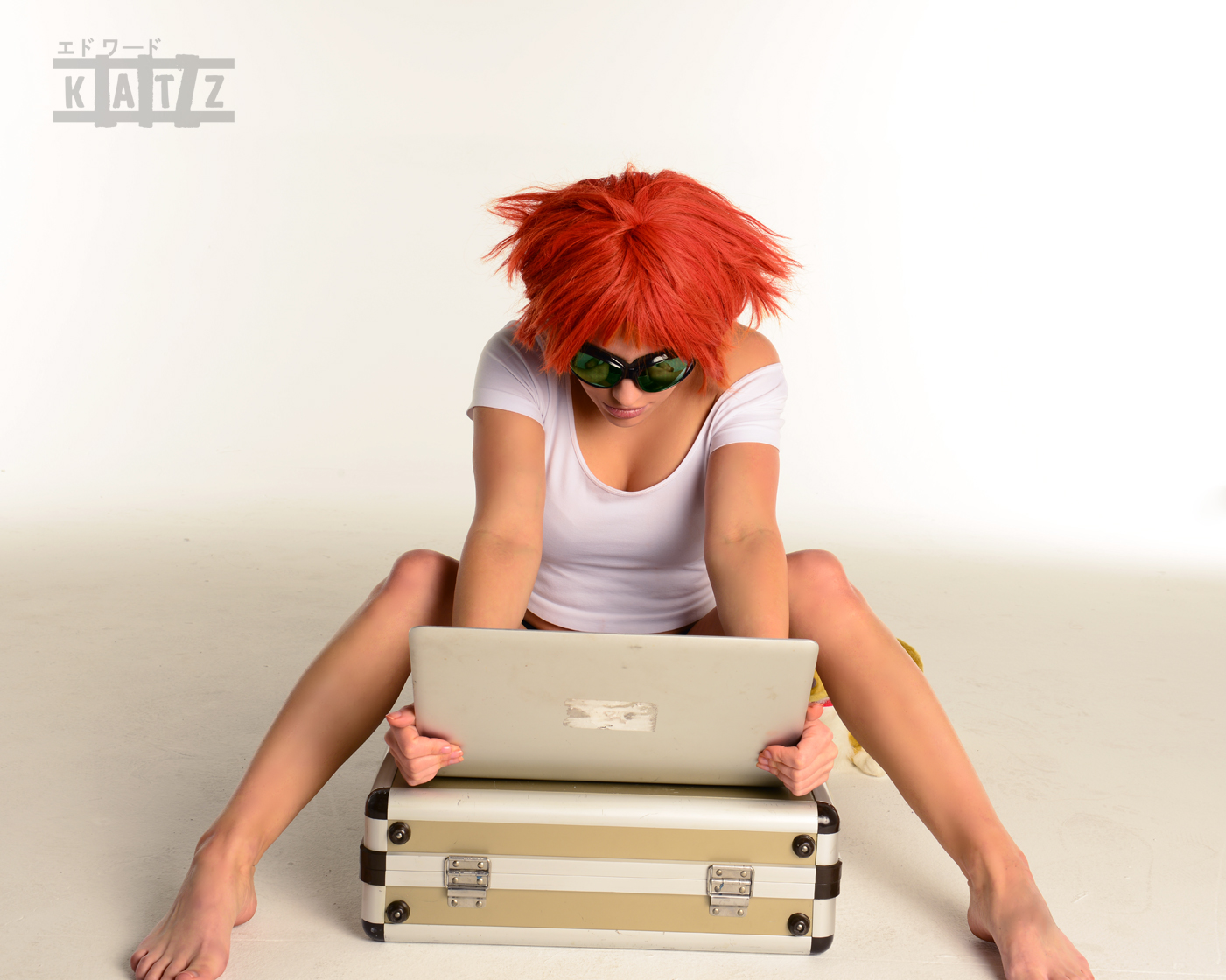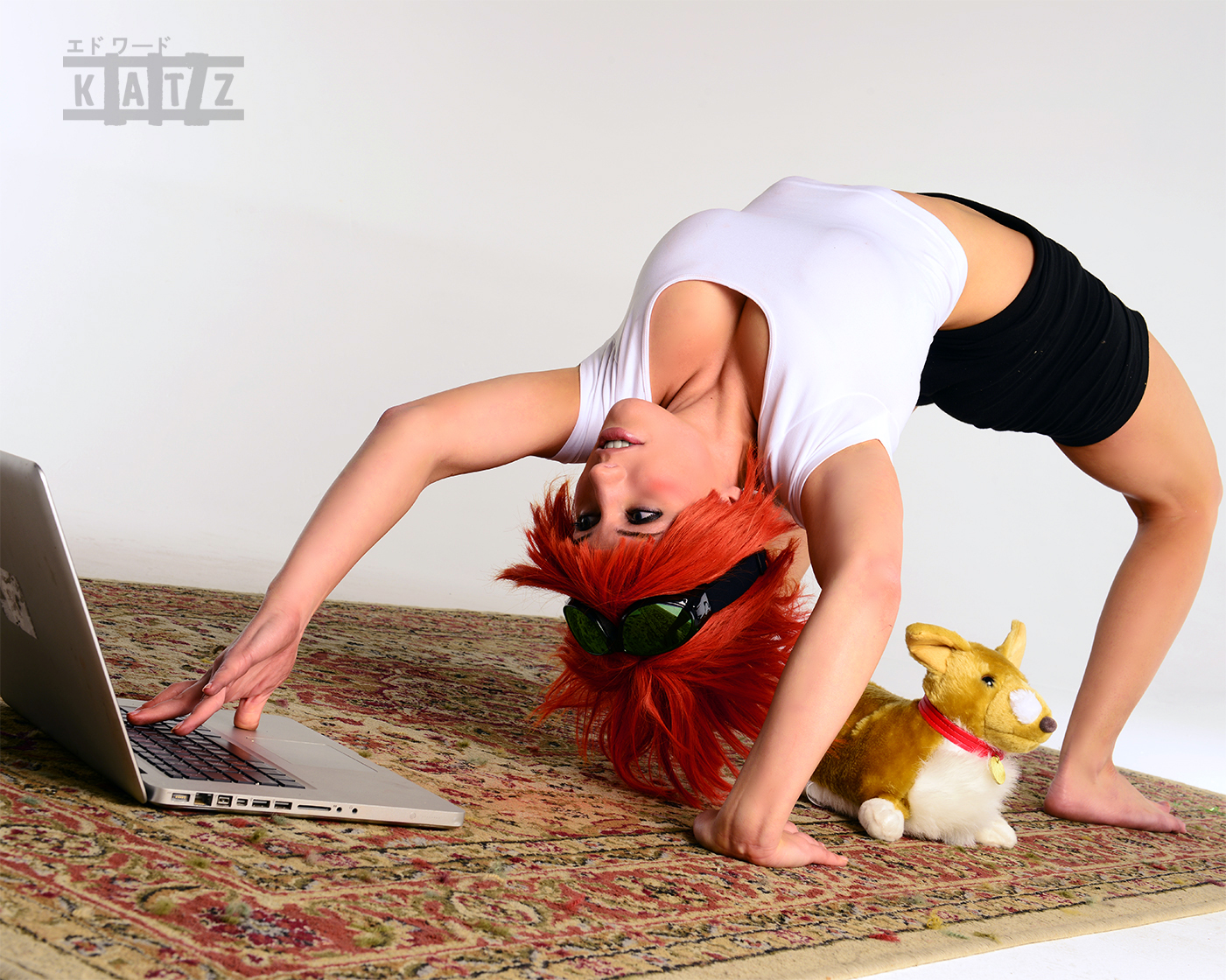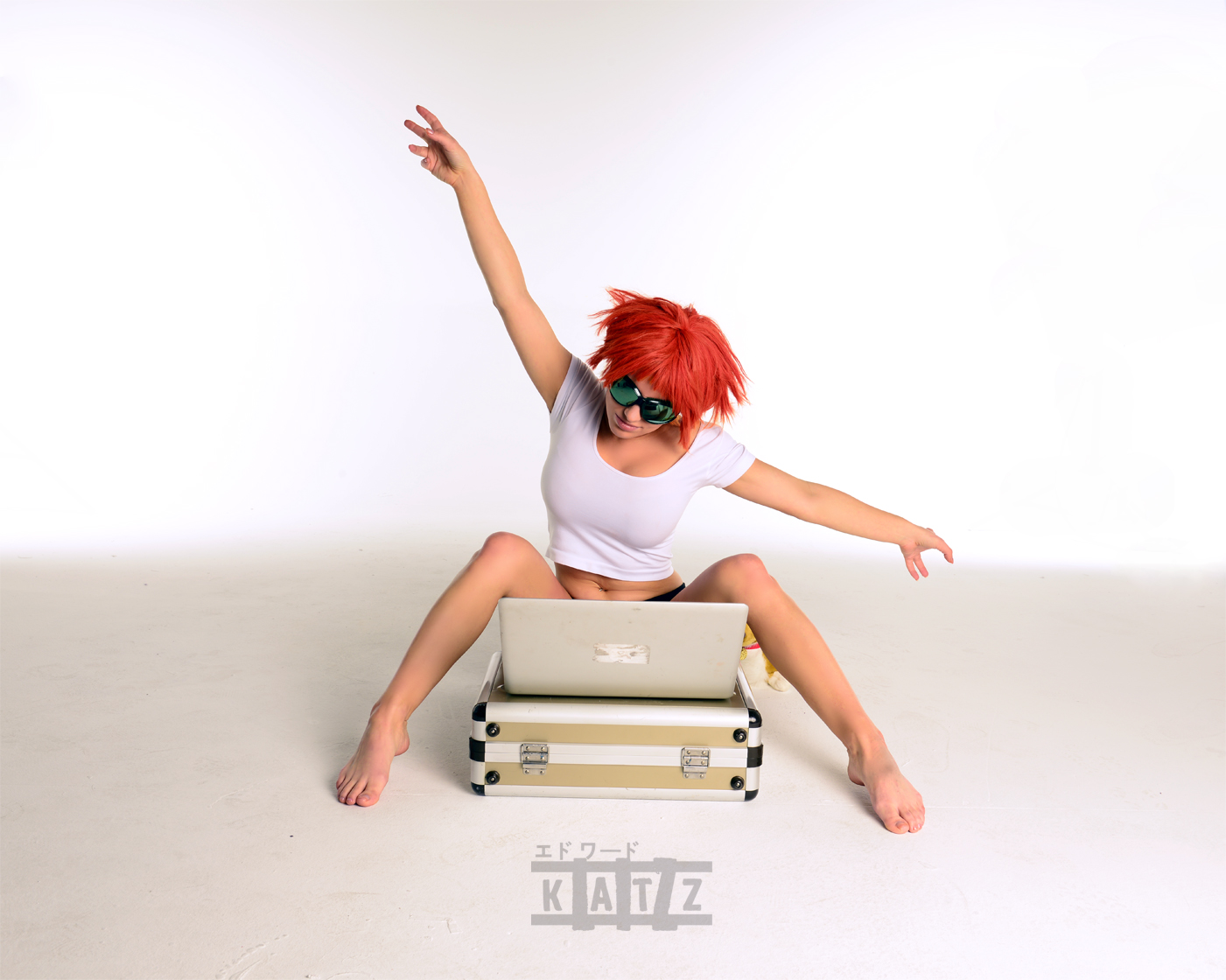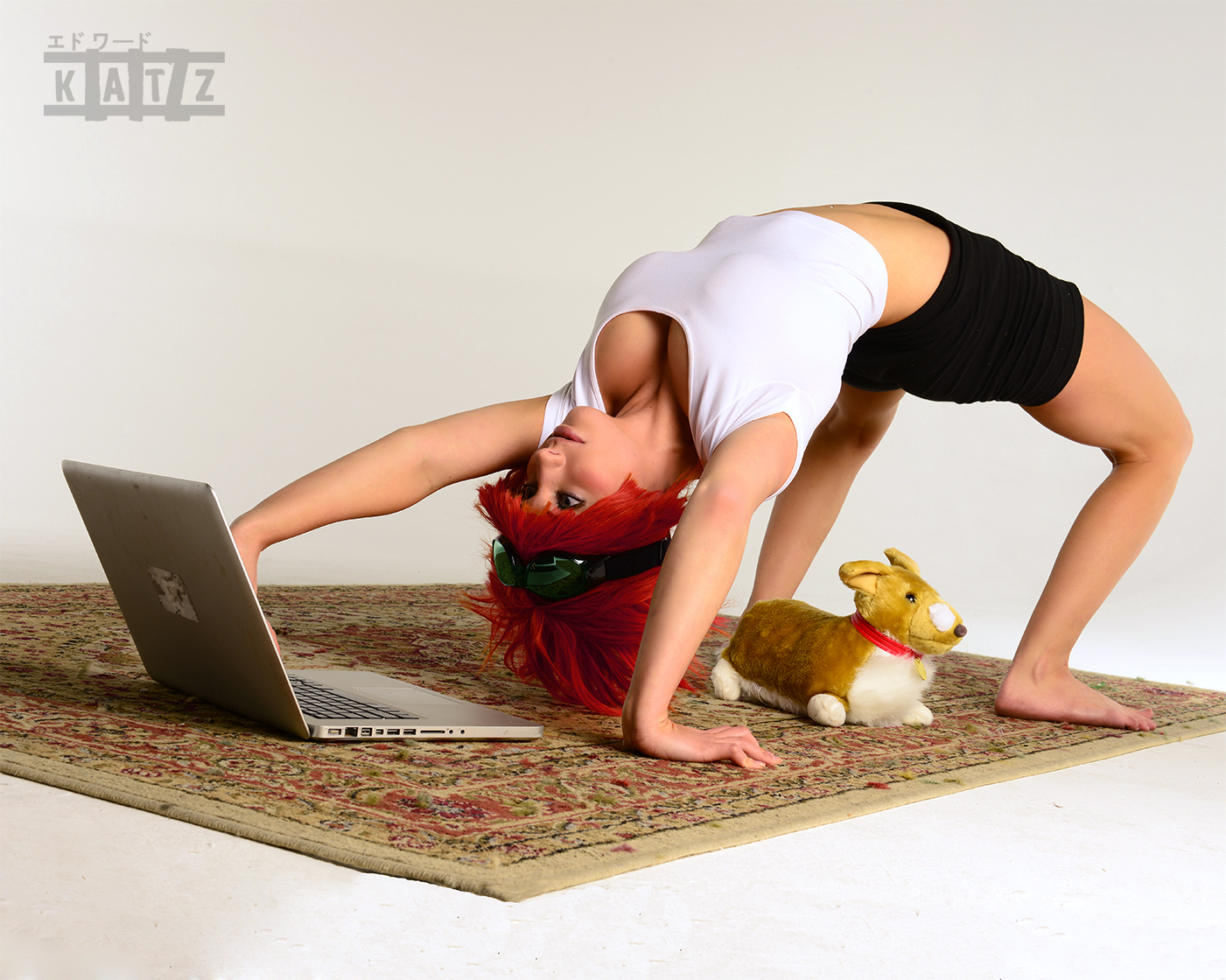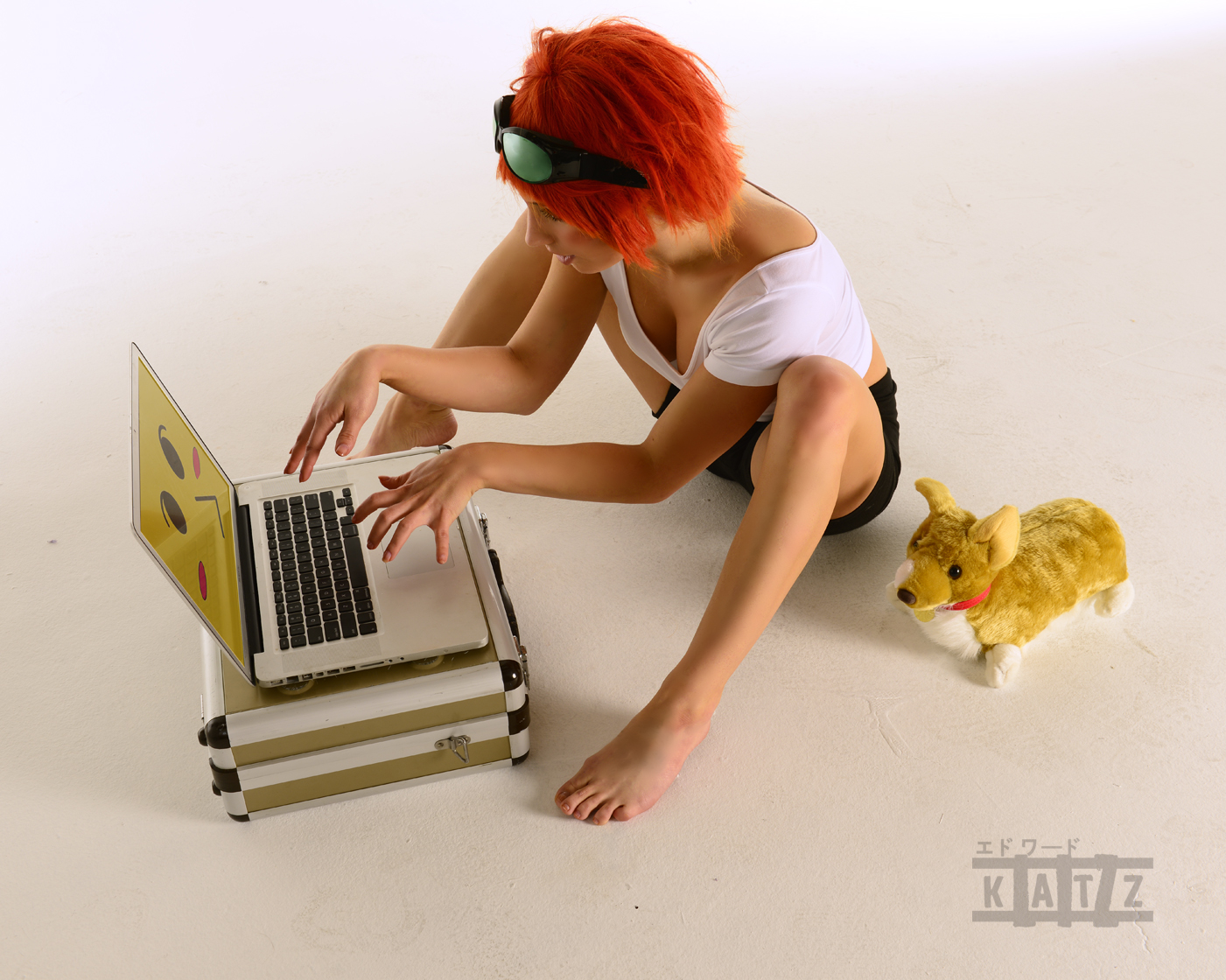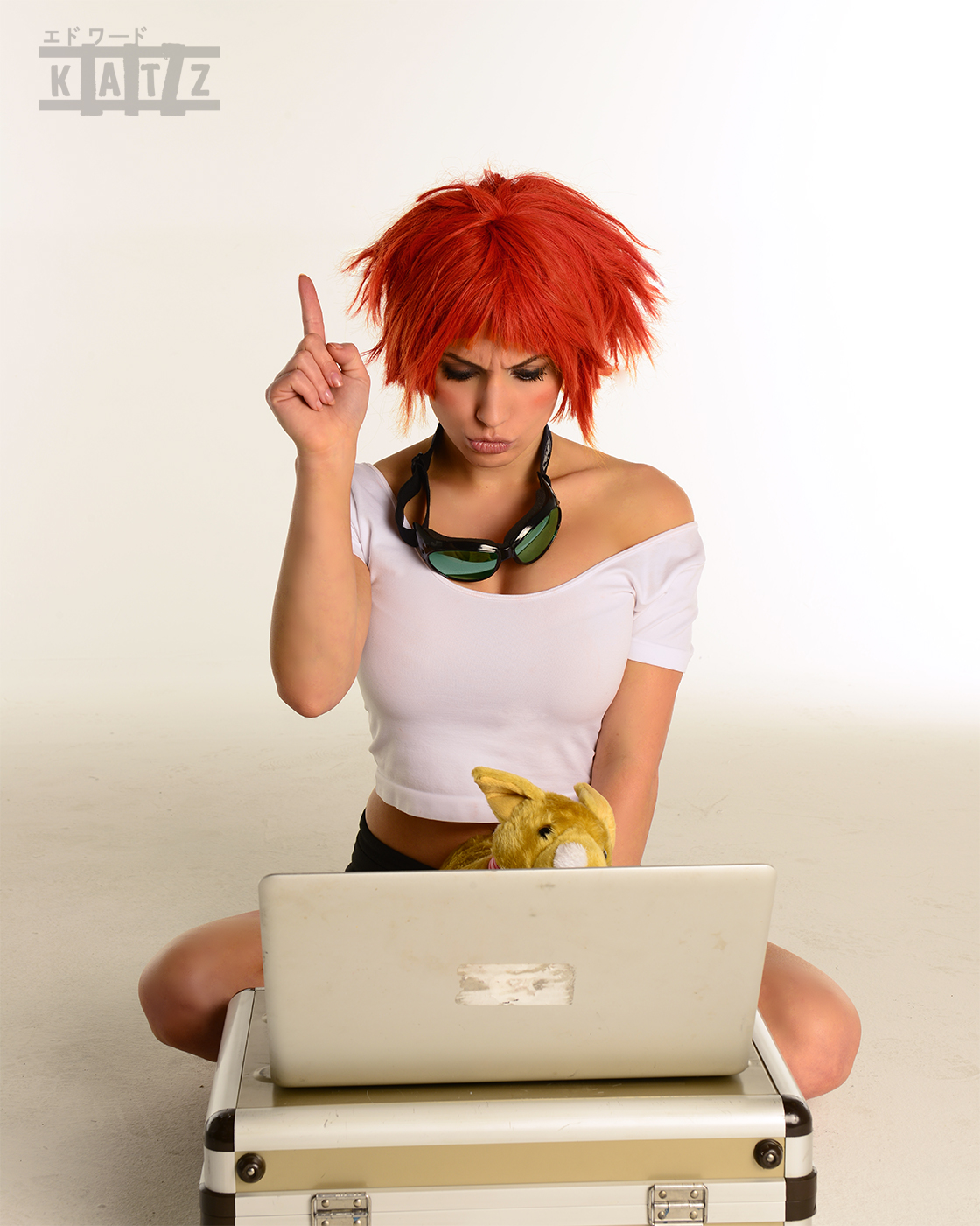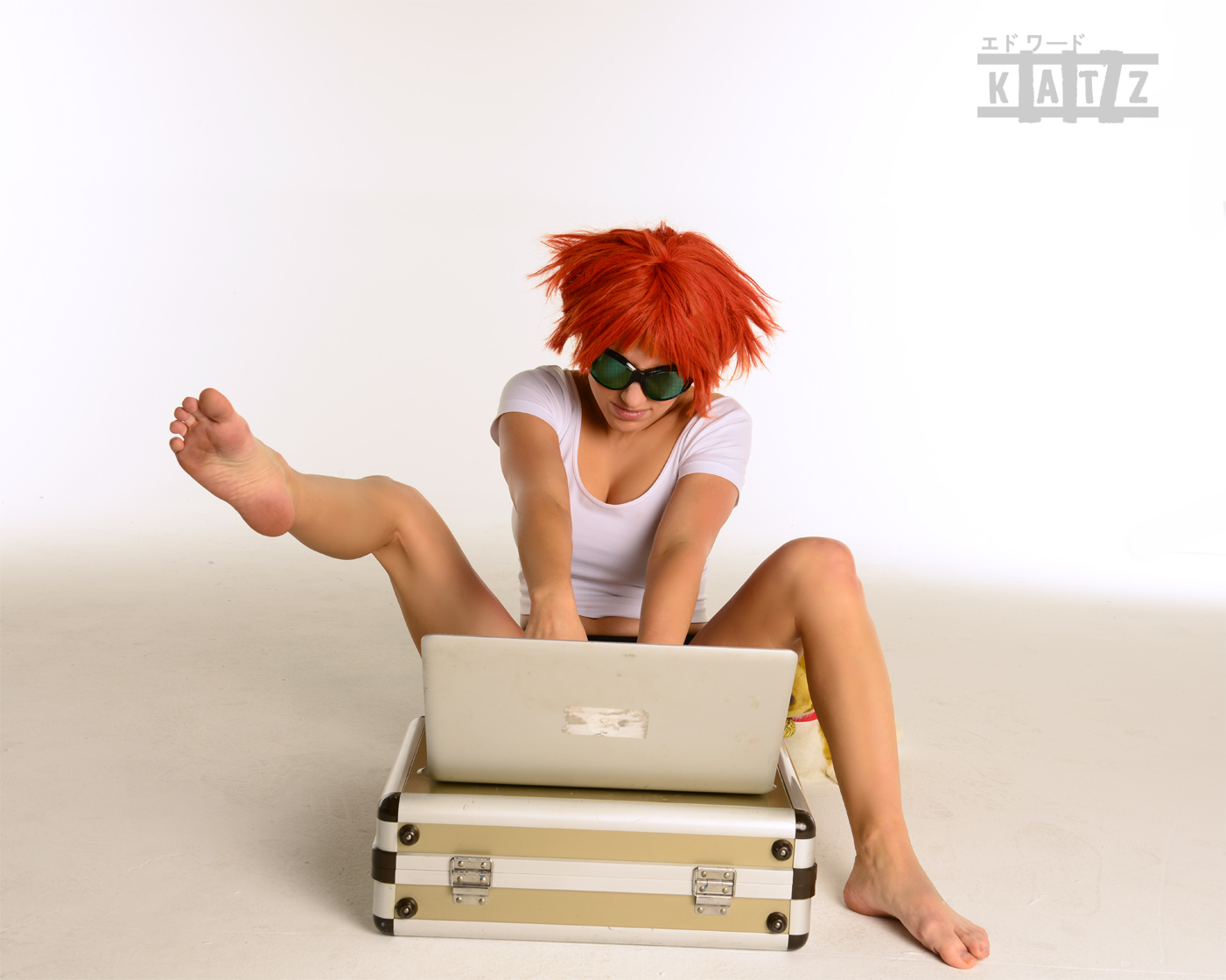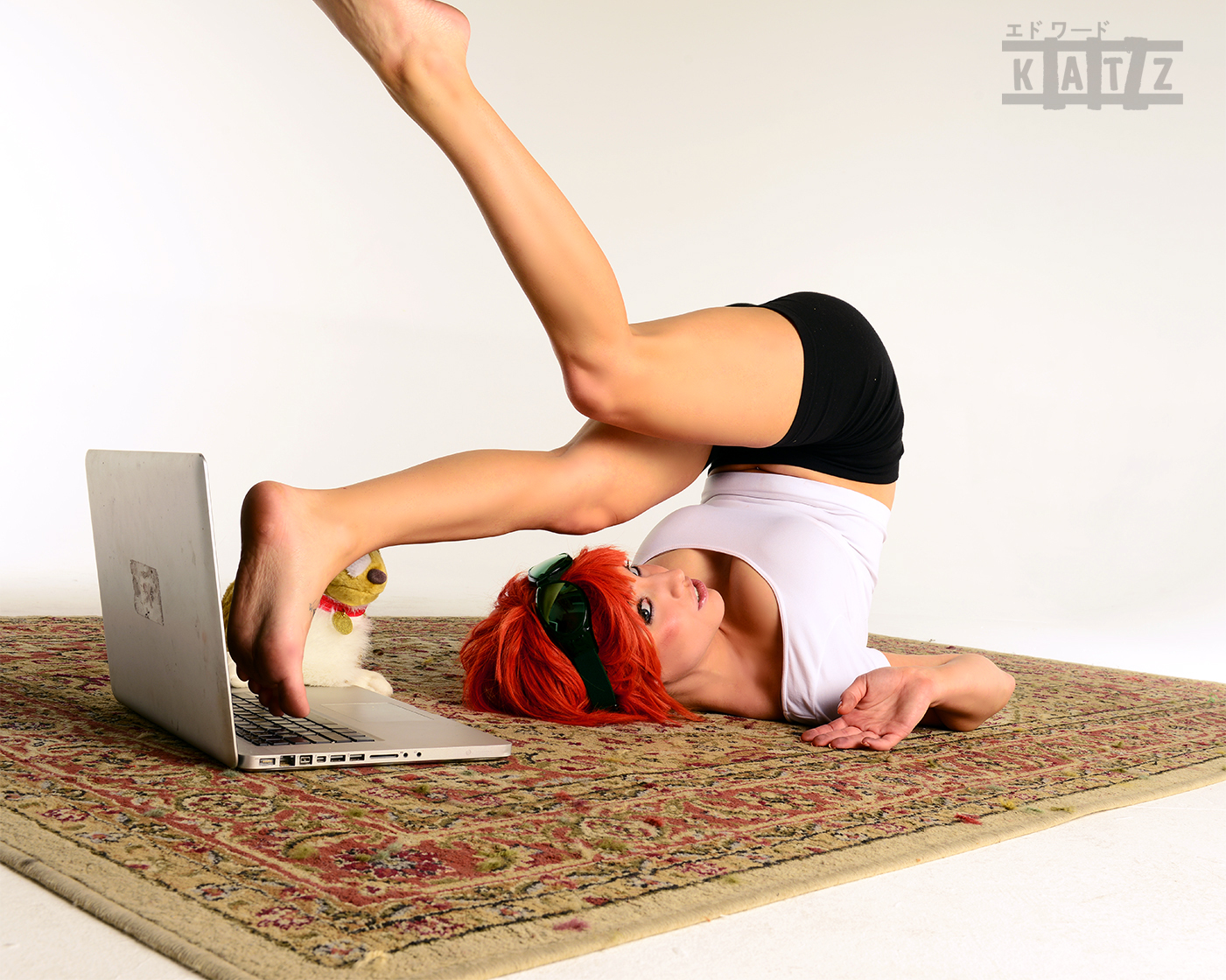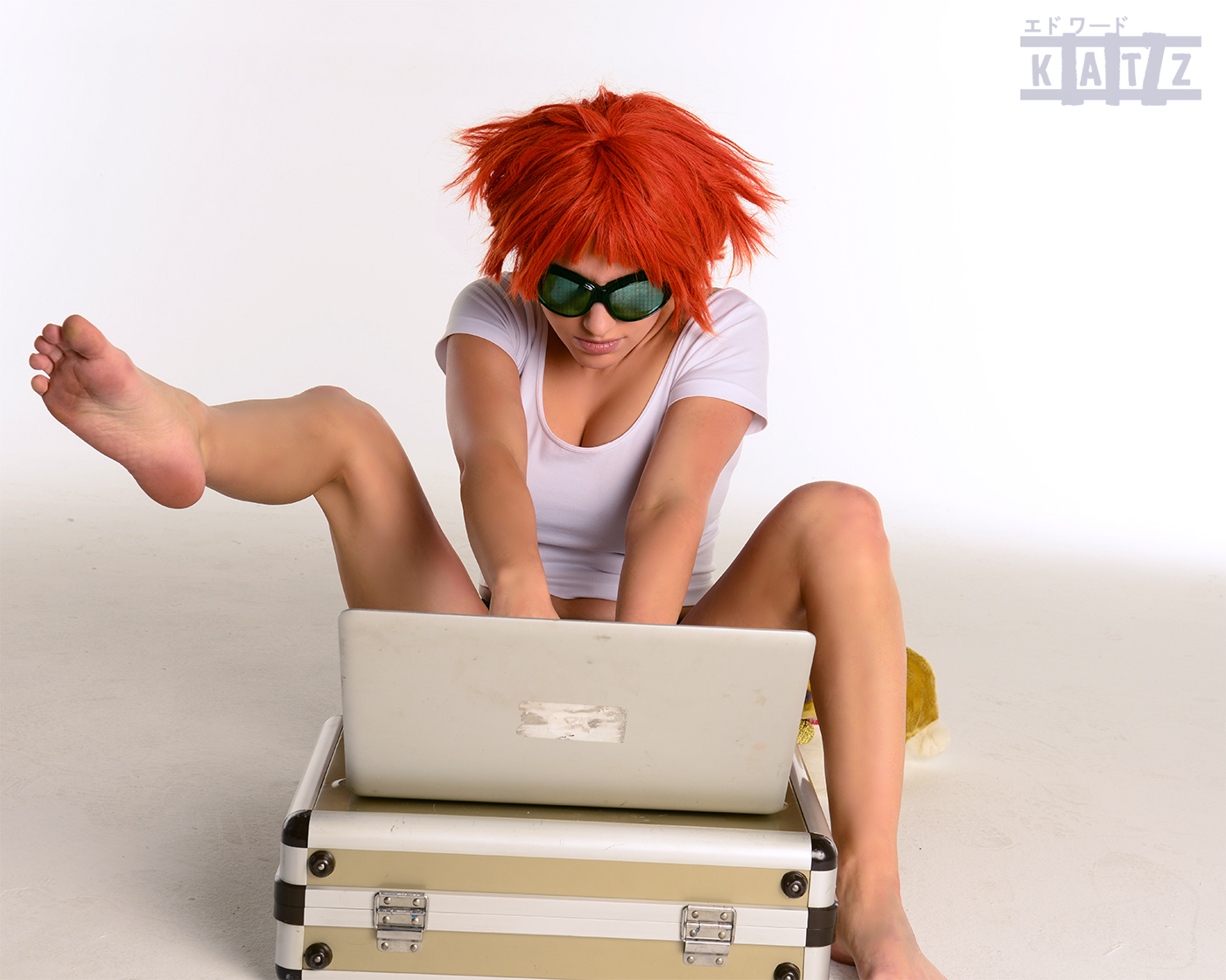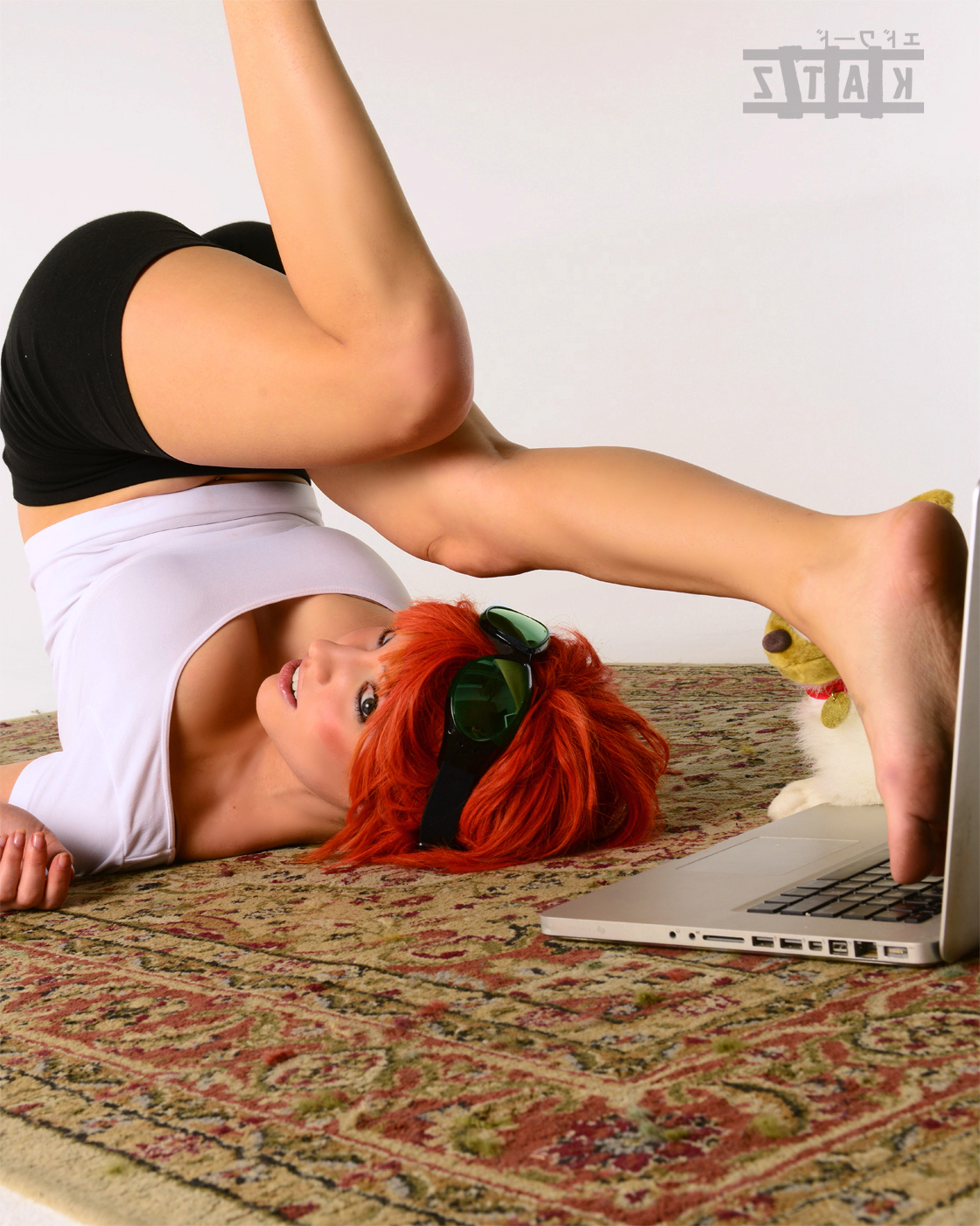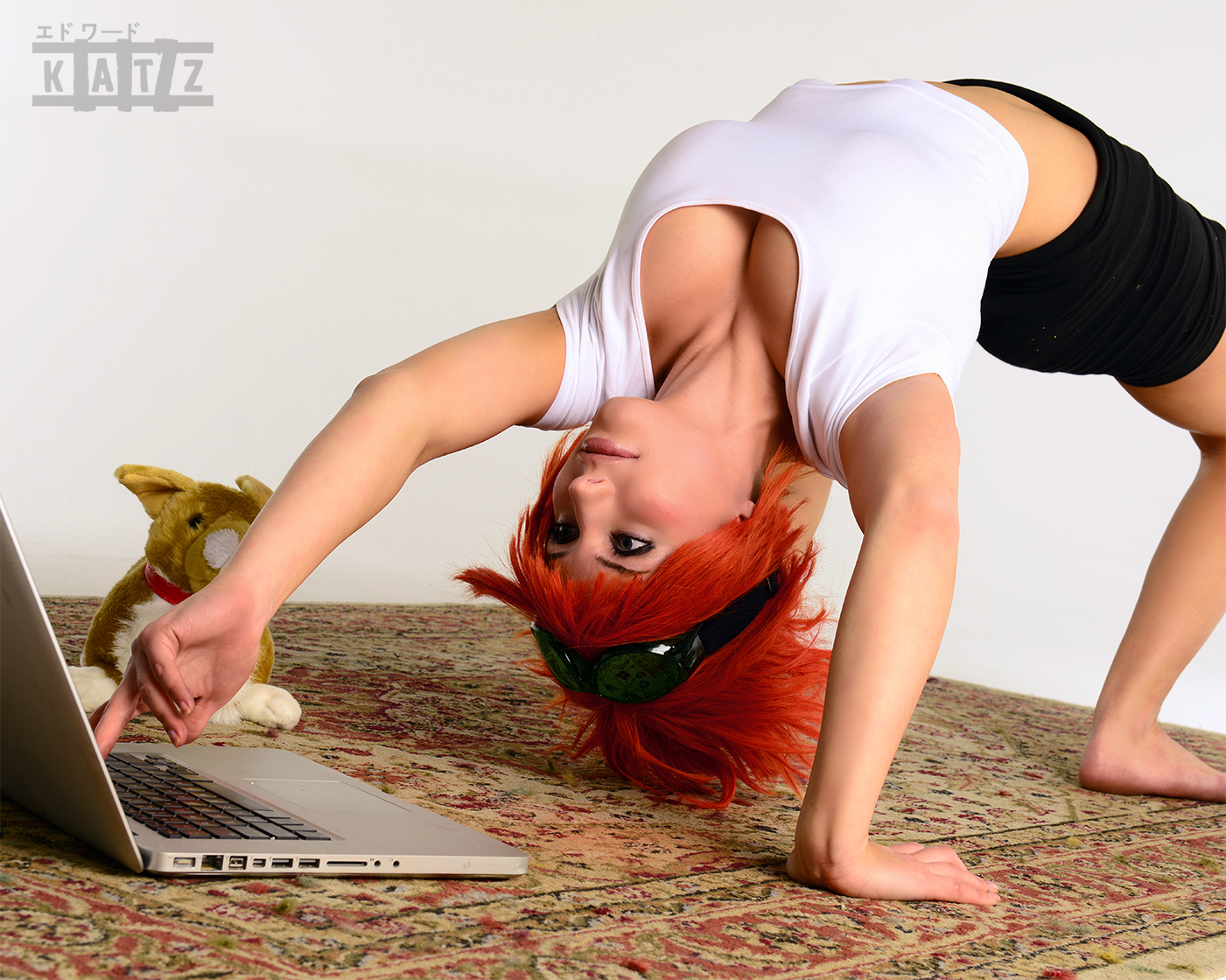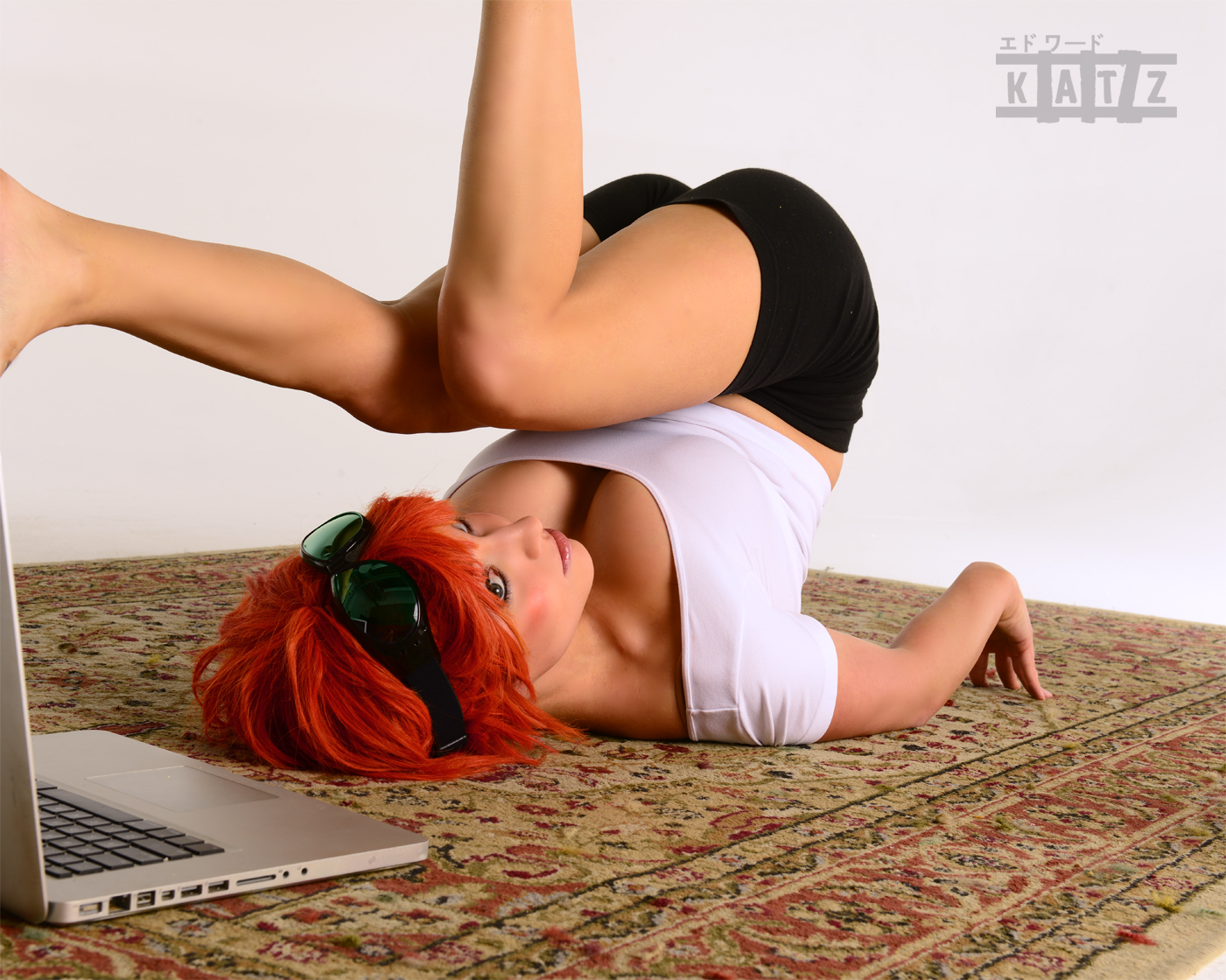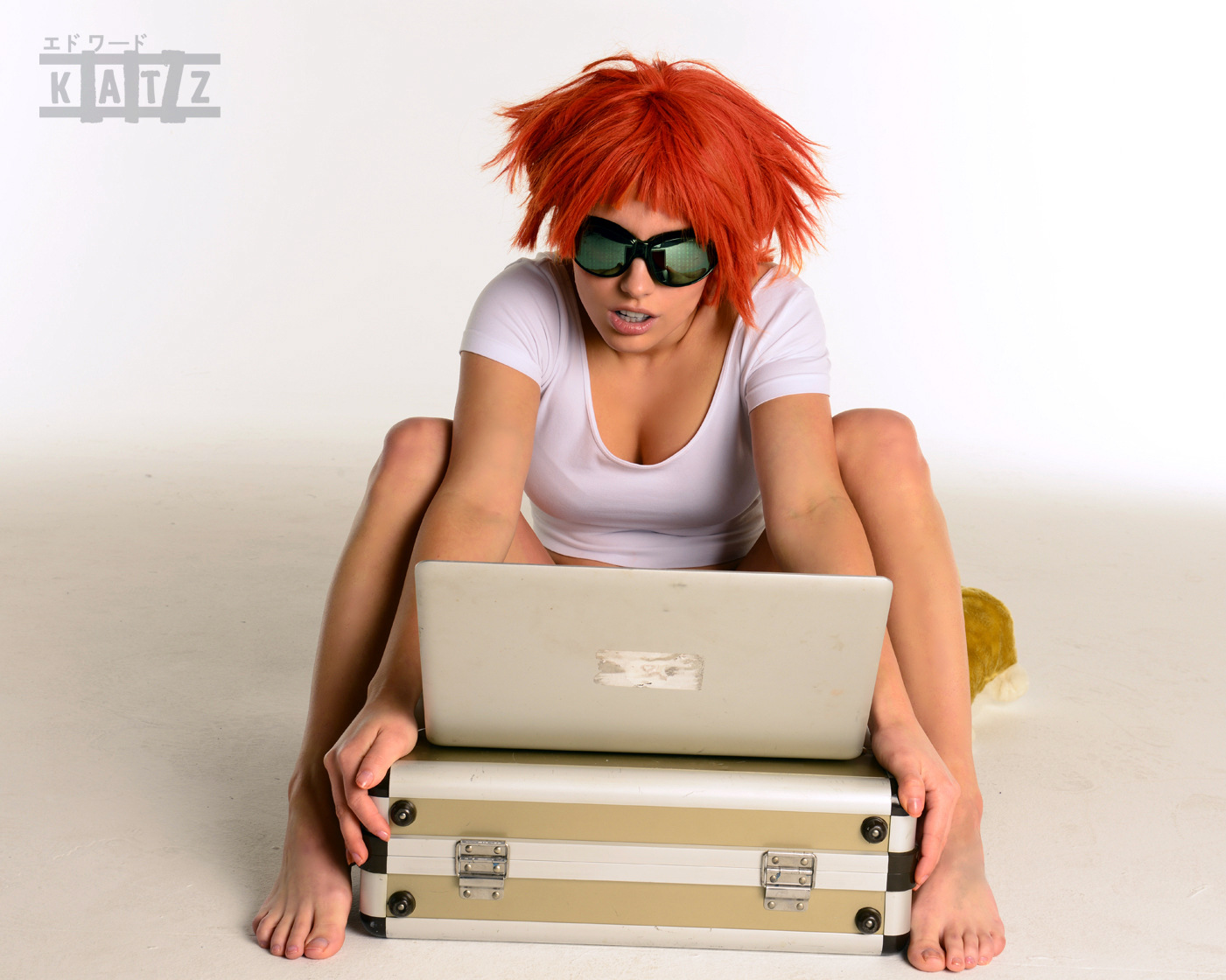 Want More Katz?

Join the Gritty Kitty Club!
Copyright 2016 Liz Katz | All Rights Reserved |