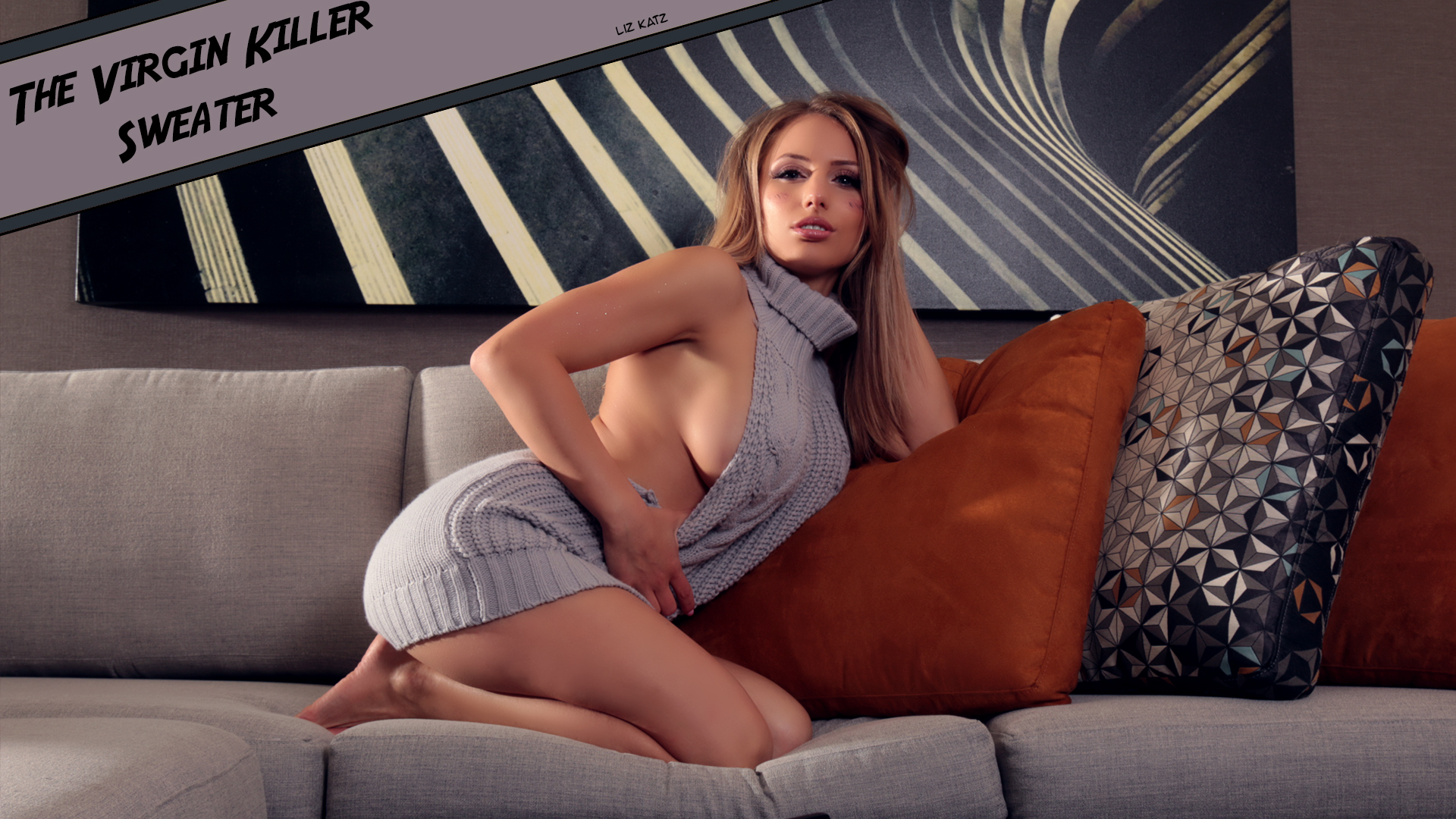 If Looks Could Kill – The Virgin Killing Virgin Killer Sweater
I've wanted to do a Virgin Killer sweater shoot for a bit of time now.   I mean, it is just the hottest sweater dress trend on the internet of all time.  😛  Mine at last arrived 2 weeks ago from Spreepicky (Oh, yes I have more than one to share… in due time!).
The moment I got it… I threw it in the wash.  (Hey, I don't trust wearing anything against my bare skin without washing it first!)    One delicate cycle later it was ready to wear!    Much to my surprise it was actually quite soft and cozy.  It was not at all scratchy… like some other sweaters (*cough cough* every winter sweater in existence)
Immediately I could see the appeal gals (and guys) have had to this garment.   It is the cutest cut ever!    Mine hit me just right both the front in back.   If I was standing or sitting properly it actually covered my front and bum enough that I would feel comfortable wearing it out to a club or event.   As far as wearing it as sexy lounge wear, just a little movement and tugging on my part and WOW, this thing is hot!      I felt like an oversexed anime meme come to life…   honestly, I could live in this thing from the hours of 10pm to sunrise (which happen to be the prime hours of the Katz)   If you have a lady of your own (or are a lady) I totally recommend picking up one of these before they go poof and become a distant memory of J-trends past.
Anyway, I doubt most of you really much care for my review of the article of clothing itself and just want to see me in it.  So keep on scrolling, enjoy, and let me know what you think!
---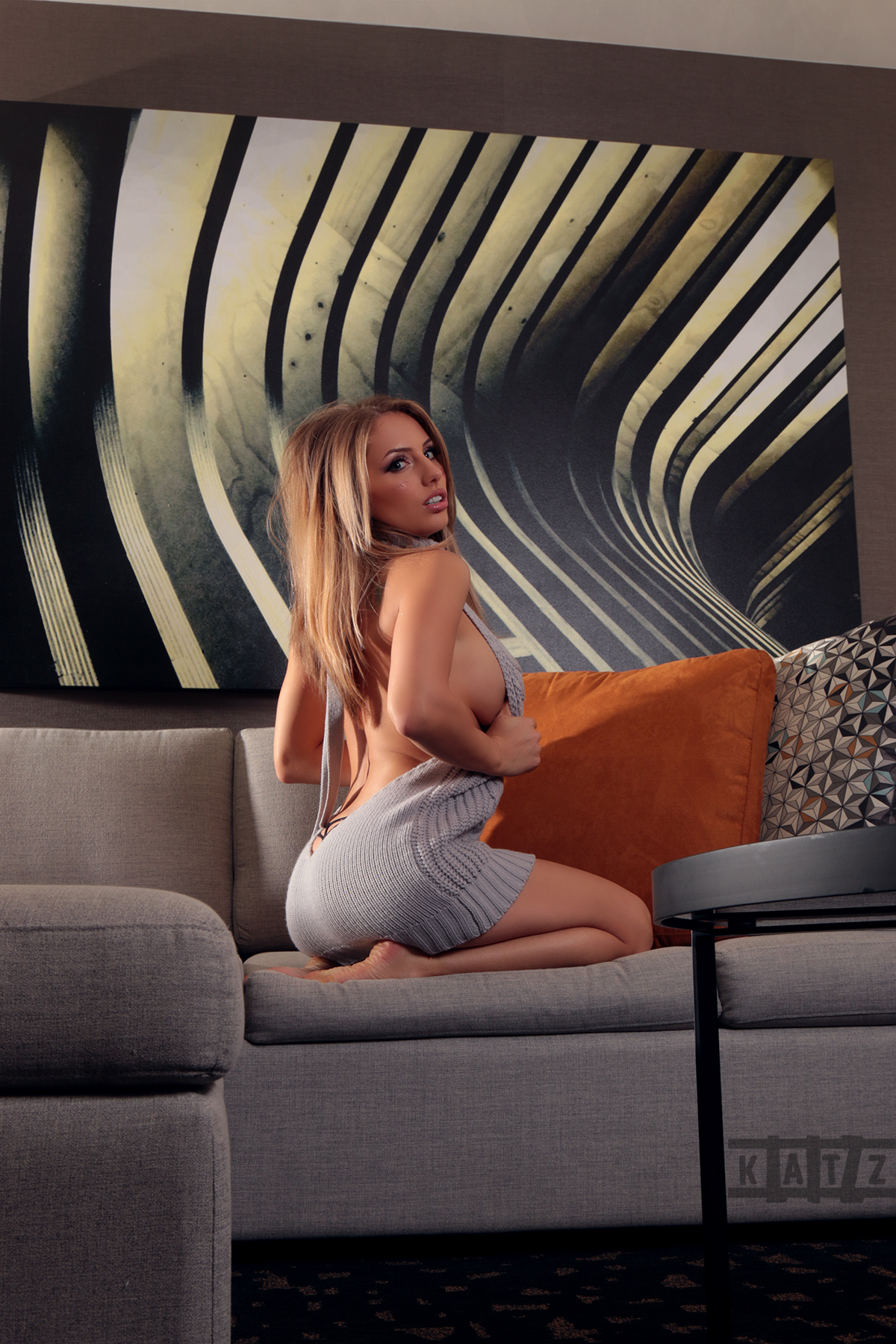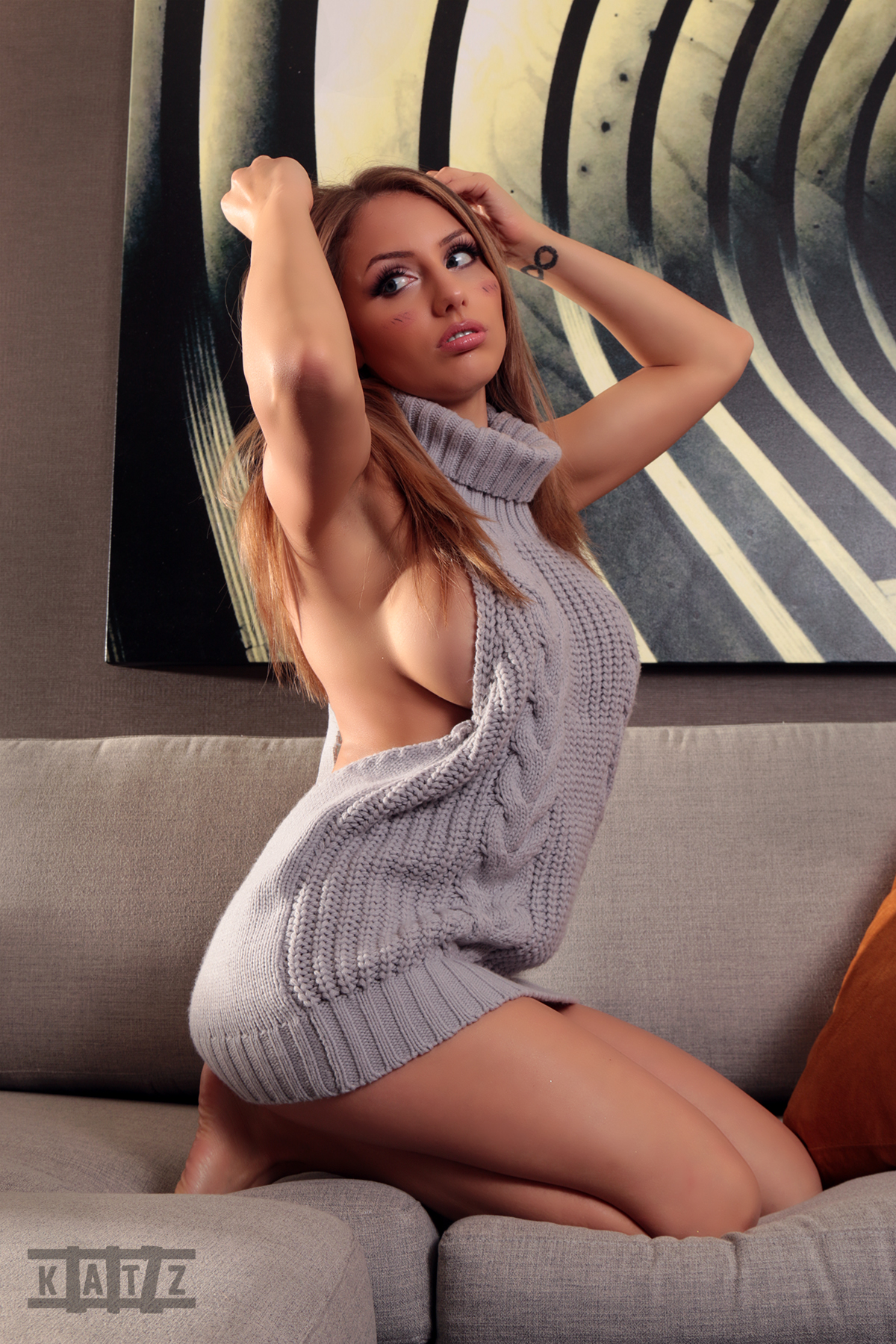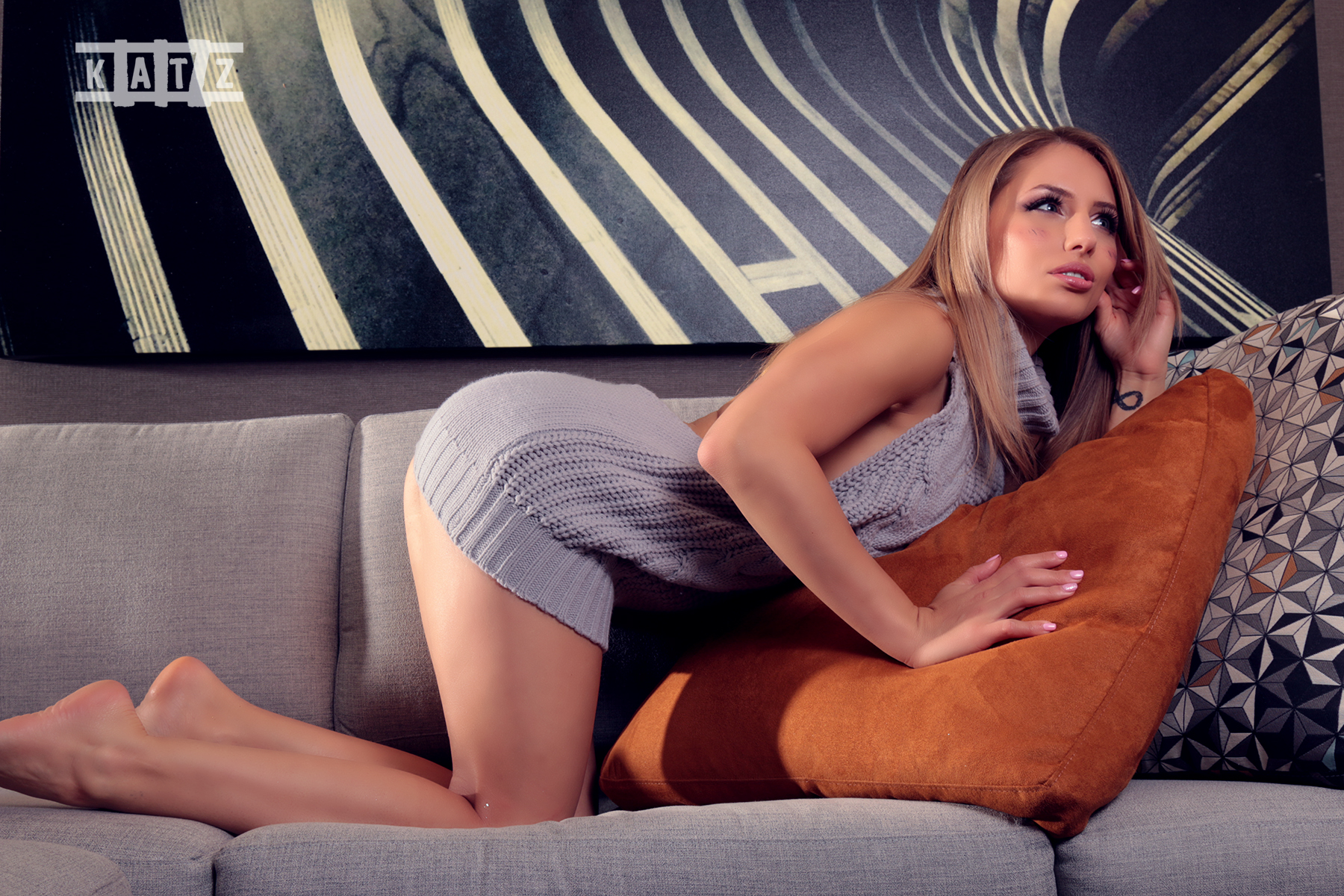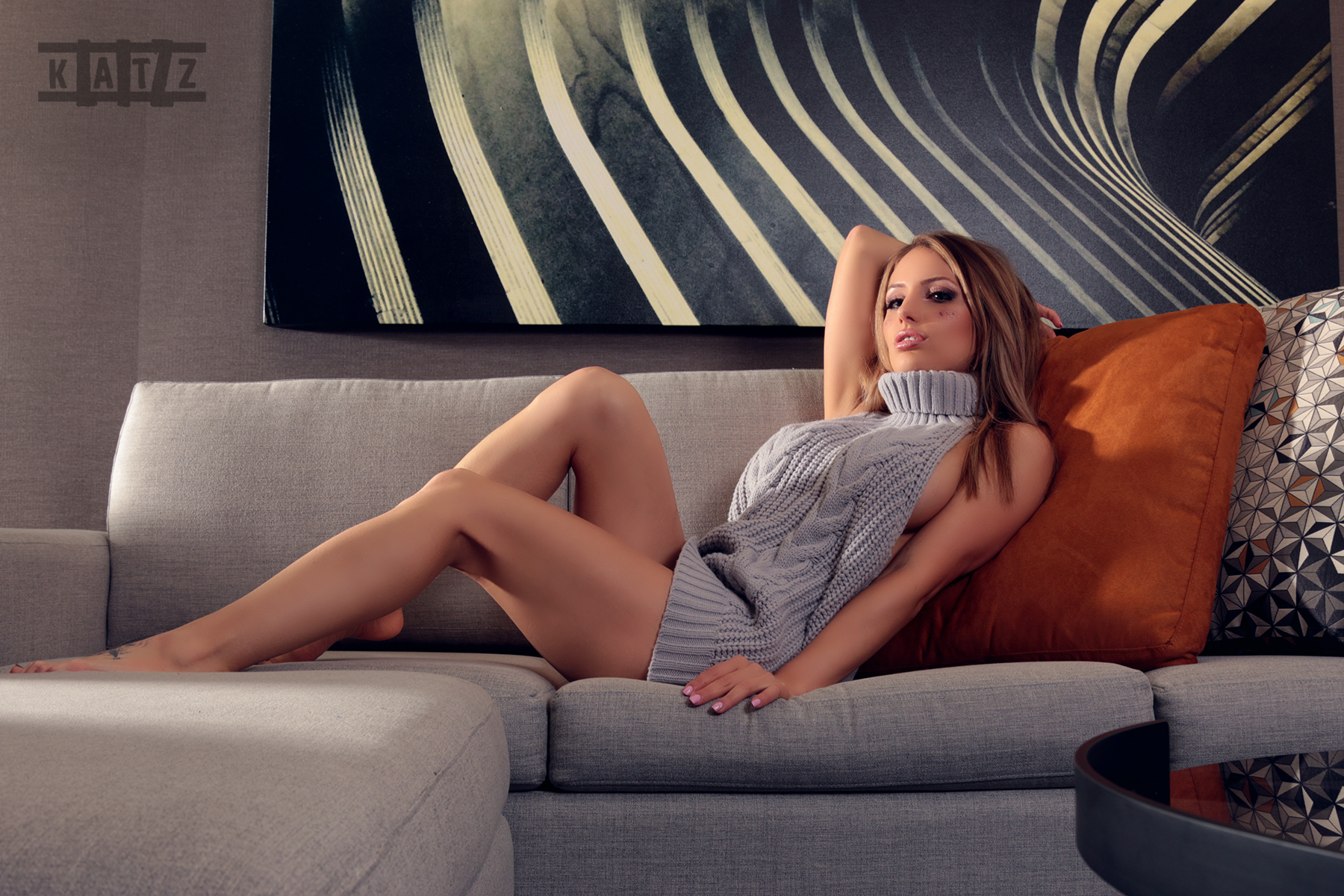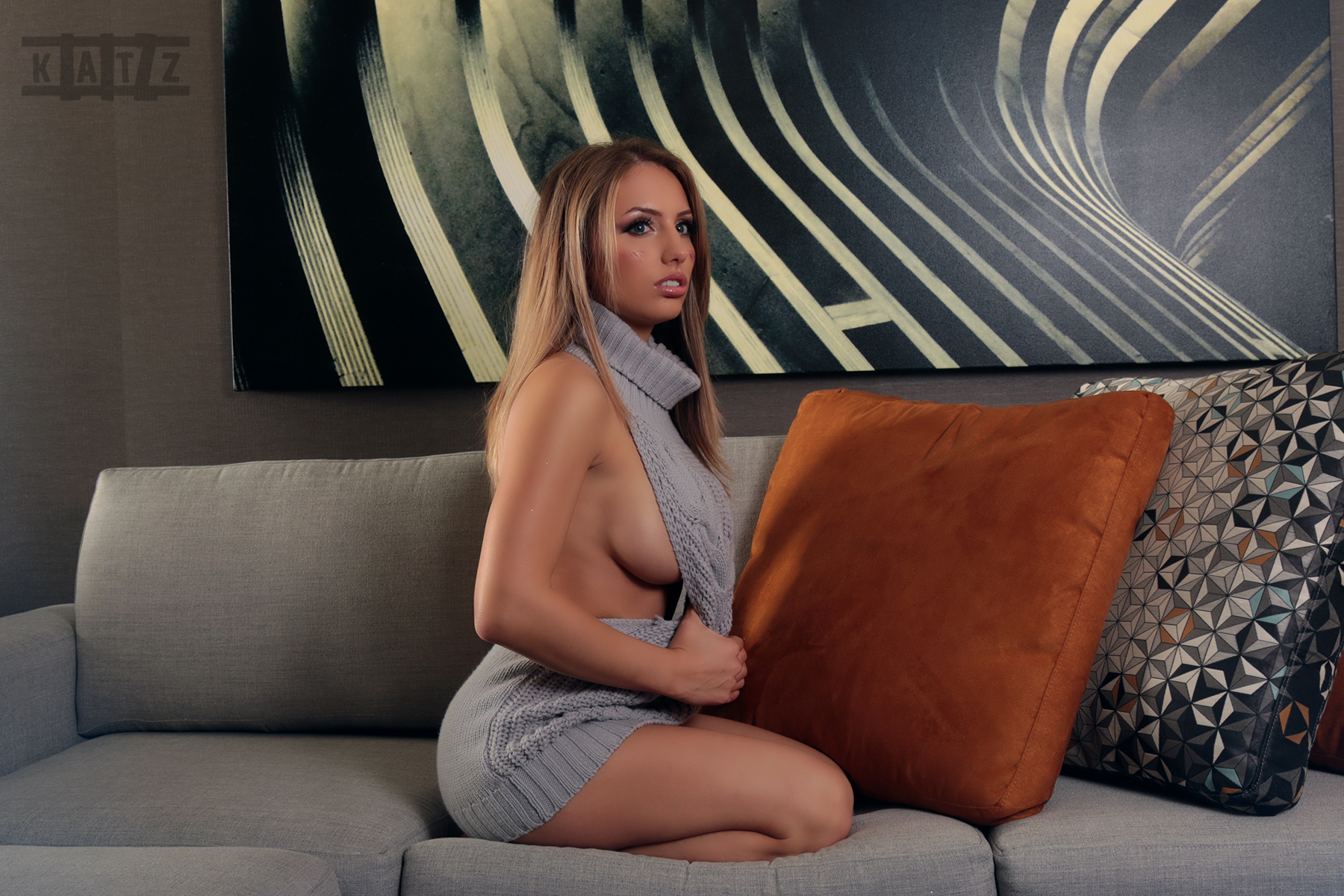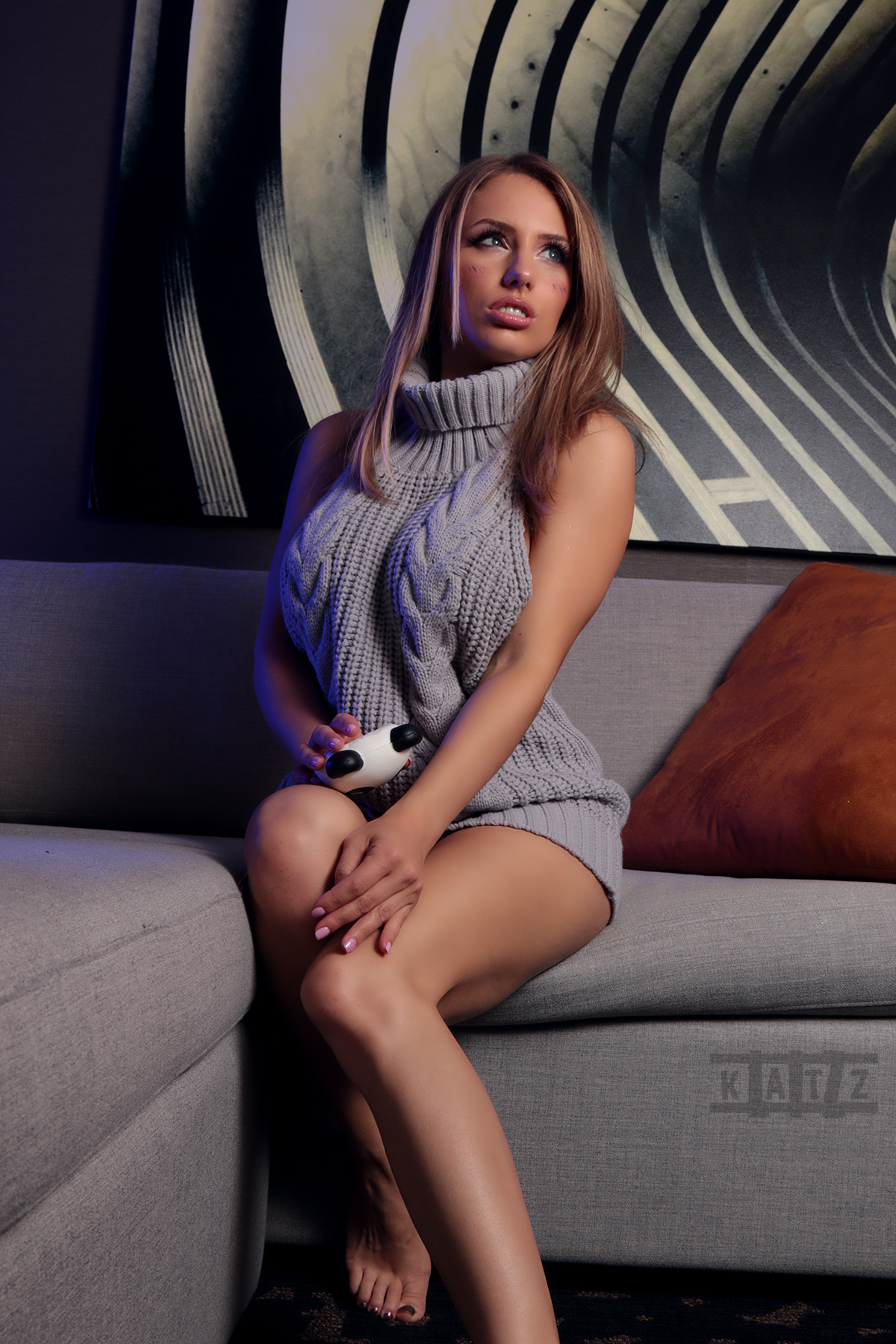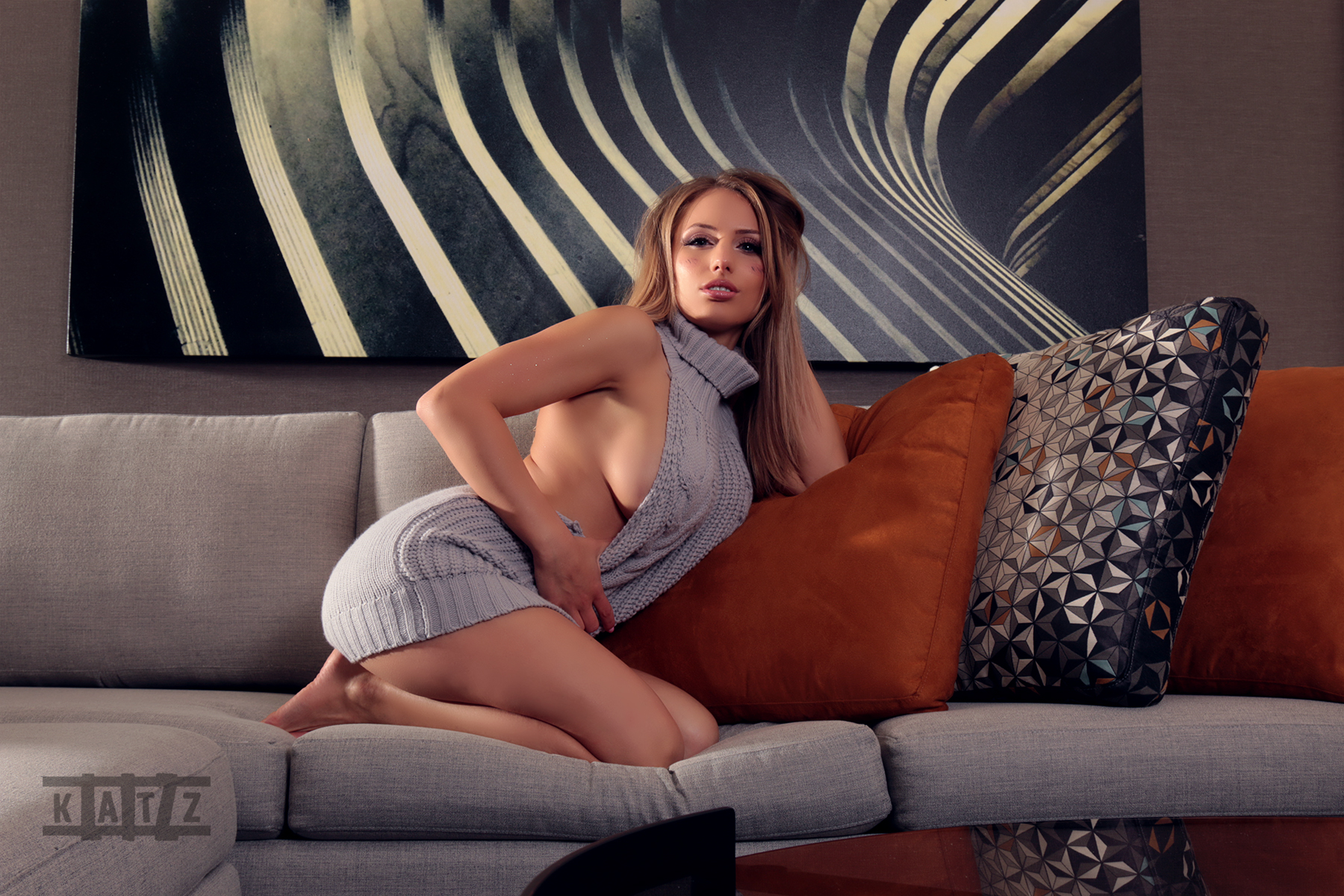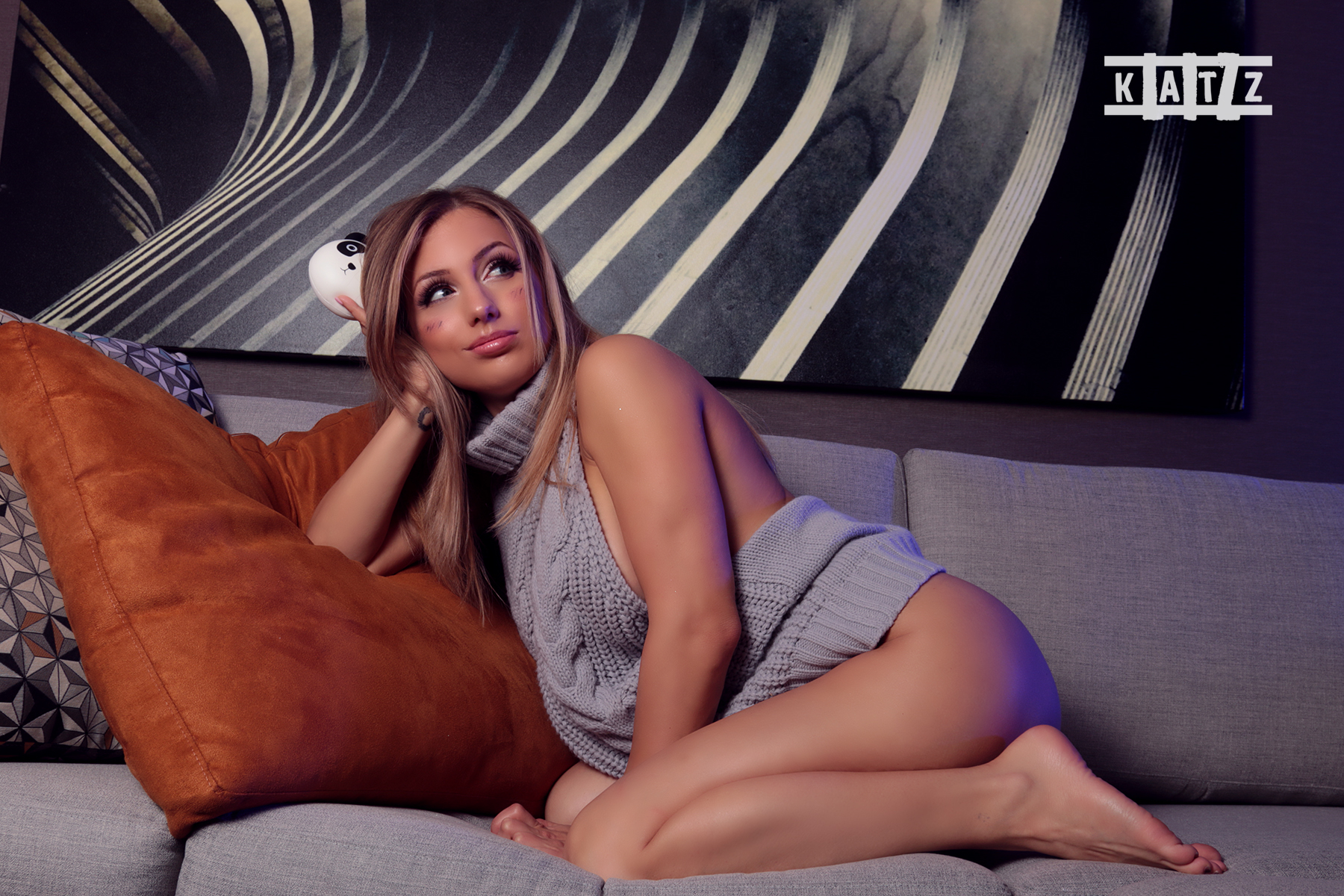 Want More Katz?

Join the Gritty Kitty Club!
Copyright 2016 Liz Katz | All Rights Reserved |